Case study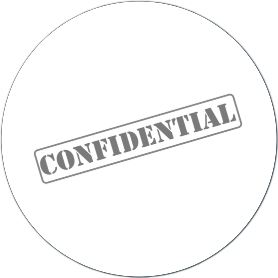 Global Organisation
QuoStar selected and deployed a secure communications solution for a multinational organisation, preventing 'man-in-the-middle' attacks, corporate espionage and other third party monitoring.
/ IT Security Services
A large multinational operation, with a globally-recognisable figurehead, required a secure communication solution to protect the sensitive and highly confidential information they handled from 'man in the middle' attacks, corporate espionage and other third-party monitoring.
After a thorough vendor selection review, QuoStar selected and deployed the secure communications solution across the organisation globally. It provided ultra-secure voice, video and text channels and delivered an almost immediate return due to resources saved.
Key Benefits
Strong Security – QuoStar selected the Secure Communications solution with the highest level of security, protecting the content of communications and the associated meta-data across multiple channels. Data is encrypted in transit and at rest, rendering it unreadable.
Simple Deployment – The solution can be deployed across multiple platforms, including iOS and Android, and has minimal impact on the end-user as they do not need to be overly technical to access the app.
Guaranteed ROI – The solution paid for itself almost immediately, compared the cost of their previous information sharing solution – hand-delivering sensitive information by courier across the globe.
Peace of Mind – The solution prevents mobile communications – whether voice, text, video or conference – from being intercepted by devices such as IMSI catchers, hacks using the SS7 protocol or others. This allows employees to share commercially sensitive information without worry.
Ease of Use – The solution has the same functionality of well-known social media apps, like WhatsApp and Facebook, so users were able to start using it immediately, with minimal training required.
Scalability – Additional mobile licences could easily be added whenever the organisation required, without the need for extra hardware.
Met Regulatory Standards – All sensitive corporate information sent via message or text is protected in line with the EU's General Data Protection Regulation (GDPR).
Business Challenge Background
QuoStar provides a range of secure communication solutions and one of our multinational clients approached us in need of a mobile application. They handled extremely sensitive information, such as multinational financial details and government-level communications, and they had been subject to corporate espionage and local and international monitoring by third parties.
At one end of the organisation, they had entry-level staff using consumer-grade email services and other antiquated communication methods, which offered little to no security protection. At the other, they had couriers hand-delivering documents across the globe to ensure they were placed directly into the right recipient's hand. Although this guaranteed privacy, it came at an enormous cost to the organisation and meant that certain members of the team wasted valuable time flying across the globe to transport these documents.
It was vital that the new solution was cost-effective and easy to use, as well as offering advanced security techniques to ensure communications could not be intercepted or compromised.
The QuoStar Solution
With many years of experience in the secure communications field, QuoStar conducted a thorough vendor research and selection process to find a suitable solution for the client. After a working comparison of three solutions, QuoStar selected the most suitable and worked with the client to deploy to relevant users across their global base.
The secure communications solution was selected for its wide range of features and ease of deployment. The high assurance communications platform met all the requirements of the client, including:
Secure voice and video conferencing for numerous participants
Secure intra-company and company-to-company communications
Secure group messaging
Secure audio calls
Hosted on a private cloud platform, the solution was deployed and provided a trusted platform for communications to be set-up – enterprise-wide – within hours. This was followed by an on-premise solution which enabled complete control of all metadata.
No additional hardware was required as the user could simply download the application onto their existing handset. QuoStar then assisted with the necessary set up and within minutes the employee had a safe and secure communication channel. With the same functionality and user experience as consumer-grade apps like Facebook and WhatsApp, very little training was required for employees.
The solution delivered an immediate return on investment within the first month of deployment. Saving thousands of pounds, compared to the cost of hand-delivering documents from country to country, across continents. Information assurance and data management processes have been greatly improved, whilst the client is now able to assure its stakeholders that intra-firm communications are secure, encrypted and private.
Let's discuss your IT challenge.
Enquire or call 01202 055400