Case study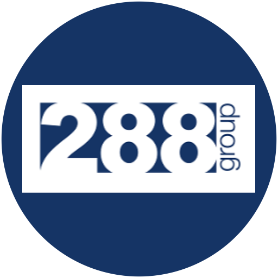 288 Group
QuoStar migrated a Dorset-based group to Microsoft Azure, providing them with the scalability and reliability they needed to serve a fast-growing customer base.
/ IT Consultancy
Business Challenge Background
288 Group's internal IT team highlighted a need for greater scalability and enhanced reliability to deal with dramatic increases in website traffic when new products are launched, to ensure they are always available for their customers.
The organisation was already running some services in Microsoft Azure, and the internal IT team had also expressed a desire to migrate a significant hosted SQL environment, which was privately hosted across two data centres, to the platform.
The QuoStar Solution
QuoStar created the new Azure environment, including the setup of networking and firewall solutions. The Professional Services team supported the migration of private cloud services into the new Microsoft Azure Cloud, utilising Azure Site Recovery (ARS) to ensure minimal downtime.
Once the migration was complete, QuoStar worked closely with the internal IT team to thoroughly test the platform and resolve any identified issues before the go-live.
The Key Results and Deliverables
Easily Scalable – The website sees a huge volume of traffic on new coin launch days. With Microsoft Azure, 288 Group can quickly ramp up resources to ensure they can fulfil orders and deliver a faultless customer experience.
Centralisation – All cloud services are now under one cloud vendor.
Straightforward – QuoStar managed the whole migration process end-to-end.
Increased Availability– Microsoft Azure has built-in DDoS protection as standard across its cloud platform, ensuring peace of mind.
Feedback from 288 Group
"The QuoStar team were professional, supportive and considered in their approach. The migration to Microsoft Azure was well thought out and carefully planned, giving us complete confidence through the process. The downtime was minimal and the new platform is performing well, providing us with the flexibility, scalability and resiliency we need to respond to fluctuating customer demand and business growth."
Dan Lambeth, IT Infrastructure Manager at 288 Group

About 288 Group
Based in Poole, Dorset, 288 Group Ltd employs over 200 people. It is the holding company for; The Westminster Collection, leading distributors of collectable coins and stamps; Changer Checker, the home of UK change collecting; CPM Gold & Silver Coins; Collectology; and Sitters, the UK's number 1 babysitting agency.
Let's discuss your IT challenge.
Enquire or call 01202 055400