Case study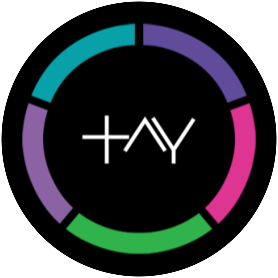 Tay Associates
QuoStar migrated London recruitment company Tay Associates to a new hosted solution well ahead of their deadline and then onboarded them for fully managed IT support.
/ Managed IT Services
Recruitment company, Tay Associates, contacted QuoStar when their existing IT support company suddenly served notice, giving them just 30 days to find an alternative. This stressful situation was further compounded by the fact that Tay Associates were in a hosted environment, meaning they would lose access to all their data, files and emails after the 30 days were up.
QuoStar took the lead on the project and worked with Tay Associates to ensure they were migrated to a new hosted solution well ahead of their deadline. Following a timely, secure and accurate migration, Tay Associates were onboarded for fully managed ongoing IT support.
Key Benefits and Deliverables
Swift Resolution – Ensured the firm was fully migrated within the 30-day deadline, preventing the risk of operational impact and data loss.
Accuracy – All data, files and emails were migrated successfully meaning there was no loss of information or risk of data compromise, given that the firm held a lot of personal data.
Stress-Free – QuoStar took full responsibility for the project end-to-end and worked closely with Tay Associates to ensure everything was up and running as expected.
Simple – Provided a like-for-like solution, resulting in minimal disruption to end-users and allowing them to continue working as they had been.
Secure – The new environment and QuoStar's services are run to international best practice and the ISO 27001 framework.
Future Ready – Tay Associates benefits from QuoStar's 5th generation cloud platform, enterprise-class IT service and a consulting team focused on the sector and continual business improvement.
Business Challenge Background
Out of the blue, Tay Associates received a letter from their current IT support provider giving them 30 days' notice to find a new supplier as they were turning off their cloud platform. Past these 30 days, not only would they stop receiving service support, but they would also lose all their data as they were currently in the provider's hosted environment. This would include all emails, documents and files, which would be incredibly damaging.
Already aware of QuoStar, Tay Associates contacted the team to see if a viable solution could be found.
The QuoStar Solution
With the rapidly impending deadline top of everyone's mind, QuoStar proposed migrating everything across to its hosted environment for speed of transfer whilst migrating the emails to Microsoft Office 365. This was the most suitable solution as it matched their current environment like-for-like – meaning end users wouldn't notice a difference and could continue their day-to-day activity without encountering a productivity impacting learning curve. QuoStar also upgraded Tay Associates' Office suite from 2010 to 2016 and the move to Office 365 meant their emails were more secure and resilient to outages than before.
A typical migration would take approximately 4-6 weeks, however, QuoStar were able to complete the project within a third of the time. This ensured Tay Associates were fully transitioned well within their 30-day timeline, negating the risk of data loss. Additionally, all work was completed outside of working hours, ensuring no disruption to the firm's operations.
As part of this migration process, Tay Associates also became a Total Service client, allowing them to benefit from having a recruitment-sector focused full IT team, from the service desk through to C-level executives. Under Total Service, QuoStar takes full responsibility for the IT function in the business; providing day-to-day support, monitoring, maintenance and security through our Service Desk team as well as long-term development and strategy advice. A dedicated Account Manager works alongside the technical and consulting teams, ensuring Tay Associates gets the service it requires whilst also benefiting from continual improvement and business enhancement.
Feedback from Tay Associates
"We received notification from our IT support provider that they were closing the cloud division of their business and gave us 30 days to migrate to another provider. We frantically made a phone call to QuoStar to see if there was anything they could do to help. We understood that our situation was very unique and challenging but thankfully the QuoStar team immediately gave us confidence and put our minds at rest that whilst our situation was indeed a difficult one, it was one that they would rise to. By the end of that same day, QuoStar already had a preliminary plan together to onboard us and from then on they facilitated a successful and seamless transition to their services. Obviously, this was a stressful time for our business, however, the team at QuoStar were brilliant and went above and beyond to ensure everything went to plan within a very short timeframe"
Kate Boyle, Operations Manager at Tay Associates

About Tay Associates
Established in 1999, Tay Associates is a leading provider of permanent, temporary and fixed-term contract EA/Business support staff in London. The spectrum of roles they recruit for include Executive, Personal and Team Assistants, Administrators, Reception and Front of House as well as business support roles across Marketing, HR and Operations. Tay Associates have won six consecutive awards for best PA/Secretarial recruiter in London and are the only independent secretarial agency in London accredited with the REC Gold Standard in Risk & Compliance.
Let's discuss your IT challenge.
Enquire or call 01202 055400