Case study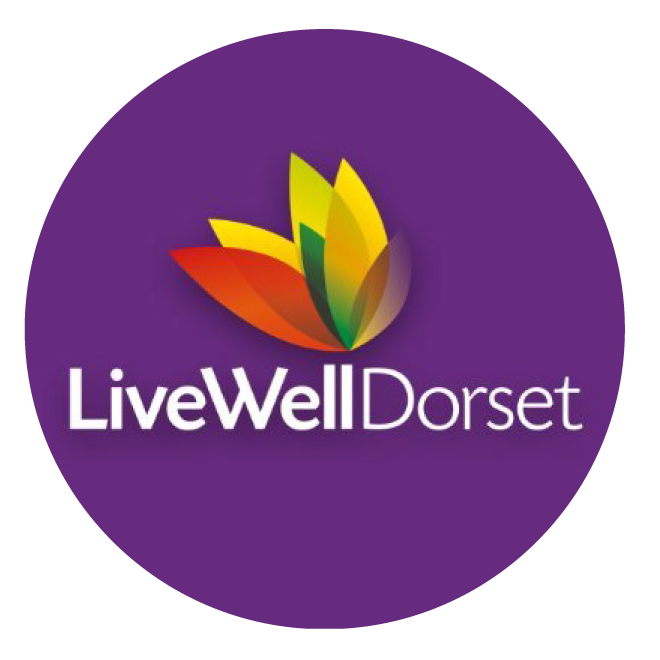 LiveWell Dorset
QuoStar delivered fully managed IT support for Dorset public health service provider, LiveWell Dorset, while also successfully carrying out several business improvement projects designed to increase security, performance and productivity.
/ Managed IT Services
LiveWell Dorset was undergoing significant business change as they were transitioning into an in-house service under Dorset County Council, after outsourcing for several years.
One of the key challenges of this restructure was that the incumbent had provided all the digital infrastructure and ICT LiveWell Dorset needed to run their service, so they very quickly needed to find a replacement service. At the time they didn't have the capacity to manage their IT internally, so they needed to approach the market to find a new supplier to deliver ongoing IT support, without the traditional complexities, and provide them with a hosted IT environment.
LiveWell Dorset wanted to use this transition as an opportunity to find a true partner to deliver its IT services. One of their trusted suppliers, who had been helping them with their website and CRM system build, personally recommended that they speak to QuoStar for help.
The Transformation
QuoStar carried out a zero-downtime IT infrastructure migration while upgrading their IT hardware, internet connectivity and telephony system.
Following the successful migration, LiveWell Dorset was onboarded for QuoStar Total Service, which includes ongoing strategic guidance and continual improvement of their business environment.
During the partnership, QuoStar has also carried out a number of business improvement projects to further enhance performance, security and service delivery.
The Key Results & Benefits
Improved Performance – Upgraded and standardised all IT hardware across the team whilst delivering an advanced and proven cloud platform, improving performance, and enabling more effective support for end-users.
Mobility – Facilitated an agile remote team by introducing VoIP soft-phones so team members could access the same set-up and functionality from any location.
Scalability – Enabled the organisation to easily scale up, scale down, or scale-out due to the implementation of the IT and telephony systems and associated processes.
Zero-downtime – Allowed the LiveWell Dorset team to immediately start working on the new system without any disruption whilst also providing a highly resilient platform ongoing.
Simplicity – Reduced the sheer number of contact points, letting the team obtain the support they require with a single call, instead of needing to go from supplier to supplier.
Proactive Approach – Took full responsibility for LiveWell Dorset's IT environment, providing day-to-day support, proactive management, maintenance and continual improvement, including security management.
True Partnership – Ensured maximum performance and return by providing ongoing guidance and development of the IT environment and business systems.
Complete Support – 100% positive feedback on the resolution of support tickets raised by LiveWell Dorset team members.
Greater Security – Protecting LiveWell Dorset team members from cyber-security threats, such as email compromise and phishing attacks, which had the potential to cause widespread damage.
The QuoStar Solution
"I met with James and the team and we scoped out a way forward," said Stuart Burley, Public Health Dorset Head of Programmes. "It was quite a collaborative process, drawing that specification together. It wasn't the traditional route of us saying 'here's what we need, can you provide it?' QuoStar were the architects of helping us understand our requirements and convert those into a service delivery specification."
QuoStar proposed a migration to a new cloud-based IT infrastructure, improved Internet connectivity and standardised IT hardware to improve performance for office and remote workers. The IT infrastructure migration, which included extensive testing, was completed out of hours after LiveWell Dorset closed on Friday evening. QuoStar's project team ensured the new environment was live and working by the time LiveWell reopened at 9am on Monday morning, enabling the team to get straight to work without any disruption.
"We worked really closely together. The QuoStar team spent a lot of time on site, both working out what we were going to do and how we were going to do it, but also getting to know us. Getting to know what we were going to be doing, the service we were going to be delivering, really trying to understand why IT fit into everything we were going to do." added Service Manager, Emma Rossi.
QuoStar also recommended LiveWell Dorset make the move from physical desk phones to VoIP softphones. LiveWell Dorset's operations are predominately phone-based and now all users have the same set-up and functionality wherever they are working. Prior to the rollout, QuoStar also provided training to all end-users, ensuring everyone would be familiar with the new telephone system once it went live. There were several distinctive challenges for QuoStar to consider during the process, including the unique layout of the building, postcode assignment, and the quality of the internet lines, which needed to be managed for a smooth transition.
As part of this migration and upgrade process, LiveWell Dorset also became a QuoStar Total Service client, meaning they benefitted from fully managed, ongoing IT support. Not only does the team receive day-to-day support, monitoring and maintenance from the Service Desk they also receive strategic guidance to ensure their IT environment and business systems are aligned with the business strategy and are delivering tangible business benefits.
Ongoing development & enhancements
Continual improvement was a top priority for LiveWell Dorset, both of their infrastructure and their IT performance. QuoStar has carried out several projects for LiveWell Dorset including migration to Microsoft Azure, the rollout of Multifactor Authentication (MFA) and cyber-security simulation training for end-users to aid them with their business goals.
"QuoStar are a trusted partner and have been for a number of years, so it was partly in listening to them and their advice and expertise, and partly in experiencing some of the downsides of not being in that environment that spurred us on (to go ahead with the Microsoft Azure migration)," said Emma Rossi, "It's been positive switching over, there's been minimal disruption and maximum benefits. Recognising that we were a service that needed to be operational at certain times, QuoStar did a lot of work out of hours and were really flexible to meet our needs, so that was really positive."
As a public health service provider, protecting their reputation, and preventing a knock-on effect to their clients, was a top priority. LiveWell Dorset was keen to take proactive action to strengthen its security defences. Due to the varying degrees of digital literacy across the team, email was identified as a potential security risk. QuoStar worked with LiveWell Dorset to find a cost-effective MFA solution that met their requirements. Plus, running phishing simulation exercises helped educate their team members on how to spot and appropriately respond to attempted attacks.
Client Feedback
"The account handling has been a good experience. Whenever we've had internal limitations, QuoStar has worked with us to find solutions that work around those without leading to any decrease in service performance. It's always just been about finding a solution. So, that kind of total solution provision has been strong, and it's been a good experience." Stuart Burley, Public Health Dorset Head of Programmes
"I've been here (at LiveWell Dorset) before we had QuoStar on-board and afterwards. To me, the outstanding part of QuoStar's service has been the Service Desk, those guys on the other end of the phone who deal with the range of needs that my team has. They are patient, thoughtful, and really take the time to give each individual what they need. Out of everything QuoStar have done for us, that customer service from the support team has been outstanding throughout, from beginning to end." Emma Rossi, Service Manager
About LiveWell Dorset
LiveWell Dorset offers support to individuals in Bournemouth, Poole and Dorset who want to change their lifestyle and become healthier. Funded by Public Health Dorset, LiveWell Dorset offers free health and wellbeing information, with guidance on quitting smoking, losing weight, drinking less alcohol, and moving more. They offer a range of services including workplace training, online and telephone support, access to wellness coaches and personalised support all backed by evidence-based behavioural science, developed by University College London.
Let's discuss your IT challenge.
Enquire or call 01202 055400