Case study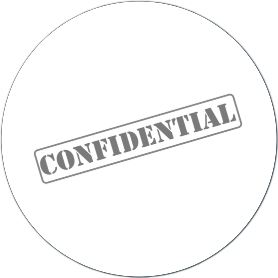 Medical Reporting Organisation
QuoStar developed several bespoke automation solutions for the organisation, dramatically increasing the capacity of the team without the need for further hires.
/ IT Consultancy
Note: Company name has been withheld for confidentiality purposes. Full details are available on request with client approval.
The Medical Reporting Organisation (MRO) handle the allocation and scheduling of medical experts and the transfer of medical reports to solicitors and court proceedings. They had heavily manual processes which were time-consuming and high-risk. The MRO needed to address and mitigate this risk whilst also improving efficiency without increasing staff numbers.
QuoStar developed bespoke solutions for the MRO which integrated seamlessly with their current systems. These solutions automated several time-consuming manual process and dramatically increased the capacity of the team without the need for further hires.
The Key Results and Deliverables
Increased Efficiency – Reduced processing time by 45%, from 11 minutes to 6.
Measurable ROI – Profit increased due to efficiency gains and there was a clear, measurable ROI figure.
Stress-Free – Integrated with existing platforms and there were virtually no training requirements for staff.
Reduced Risk – Decreased or removed manual processes limiting the risk of human error
Business Challenge Background
The MRO handles the allocation and scheduling of medical experts to personal injury matters and the receipt and transfer of medical reports to solicitors and court proceedings.
The organisation had a process-based operation which was heavily reliant on manual input and output. When followed the processes did not minimise the risk of errors and required users to manually change the output based on criteria already input. Adding a new matter or updating an existing one was taking, on average, 11 minutes to process and the team was at capacity.
The MRO wanted QuoStar to help them increase output without increasing the number of staff, to provide a full audit trail of communications and to minimise exposure to risk from incorrect information being input or sent out.
The QuoStar Solution
QuoStar analysed the existing processes and identified key areas where improvements could be made.
New matters and updates came in electronic format but were either copied and pasted or manually typed into the system. This was a slow process and could lead to mistakes.
During the 'Expert' selection process, users had to enter another database to search for an expert to assign to the matter and then reference this within the Case Management System, which was a time-consuming task,
Letters that were sent out to clients and experts had a generic template with content that supported multiple matter types. The user was required to delete content that was irrelevant and manually add anything that was missing. The letters were then printed or sent via email and attached to the case. Not only was this laborious, but there was no audit trail as letters were saved in Word for ease of editing.
QuoStar developed an import tool that extracted information from matter and updates and populated the Case Management System. The MRO Expert Database was redeveloped so it fully integrated with the Case Management System and, where possible, suggested a suitable Expert based on their proximity and experience. Finally, QuoStar streamlined the mail process by developing a Letter Template system that extracted and merged all variable data from the Case Management System with structured data. This removed the ability to for the letter to be edited on the fly and if changes needed to be made this had to be done through the system allowing for a full audit trail.
The development work has reduced the 11-minute input to 6 minutes, allowing for capacity to almost double without increasing the number of employees. QuoStar and the MRO's key clients are now working together to further integrate their business systems, thus streamlining the processes even further to provide true end-to-end automation.
Feedback from the Medical Reporting Organisation
"We've been working for QuoStar for many years and the relationship really does work. They work with us as part of our business and thus are able to advise on improvements, beyond the day-to-day IT outsourcing."
About The MRO
This Medical Reporting Organisation (MRO) was created to deliver a fast, efficient and cost-effective service for obtaining high-quality medical reports to provide to solicitors, insurance companies and others involved in all types of personal injury claims and litigation, including clinical negligence. The company has over 3,000 doctors in its database covering most medical specialities.
Let's discuss your IT challenge.
Enquire or call 01202 055400