Blog
3 things that will make remote working a great success
/ Digital Transformation
November 14th, 2016
The clocks have gone back, the mornings are darker and the evenings are drawing in, there's no doubt about it – winter is making its arrival. With the UK being warned to brace itself for some of the harshest, snowiest winter weather in years it is time to consider how the wintry conditions could affect your business and your employees.
It's predicted that some areas of the country could see snowfall as early as this month, and that could leave staff stranded away from the office with no ability to go about their day to day tasks. However, you can prepare for winter by introducing flexible working policies which will help your business stay operational even in adverse conditions.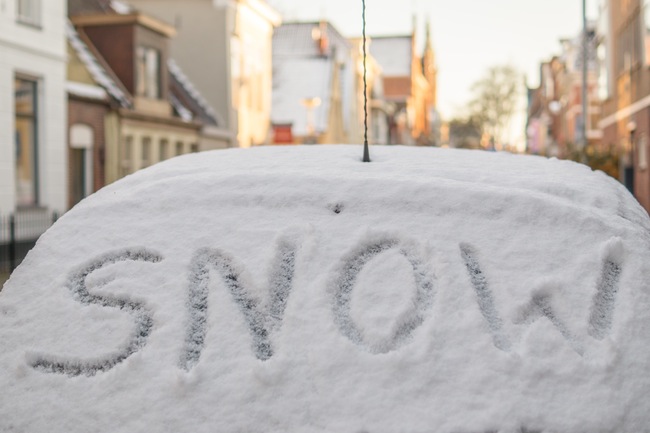 What to consider when introducing remote working?
Utilising solutions such as VoIP (Voice Over Internet Protocol), Hosted Cloud, Hosted Telephony and Thin Client technologies will mean that if employees are unable to get to work because of poor weather conditions they will still be able to log in and work from home, just as if they are in the office. This will also help in situations where the office itself is hit by the weather, e.g. power failure.
However, there's no reason your business should limit flexible working policies to bouts of bad weather. With research showing remote working is becoming more common and employees wanting – or in some cases expecting – greater flexibility, then introducing it on a more permanent basis could benefit your business. If you are considering remote working this winter then it is not only technology that you need to consider. When creating a policy for your business there are three key areas that you will want to consider. You will need to set standards for each to ensure that it doesn't become a drain on the business
1. Communication
This is one of the most important aspects to get right. Without regular communication, a remote team will fall apart. Every member of the team must understand their role, responsibilities and deadline, and check in regularly. Schedule regular video calls with your team (or individuals/departments depending on your particular business) to "catch up". For example, you might have a Sales call every Monday morning to recap the previous week and layout plans for the week ahead.
Communication tools like Microsoft Teams can be used to keep the conversation going throughout the week, and some businesses may want to look into solutions like project management software. If you're implementing remote working for the long term you will also want to schedule regular face-to-face meetings to keep the team operating as a team. While email, Teams and video conferencing are great tools if contact is kept virtual all the time you risk people feeling disjointed from the business and moving on.
2. Trust
Remote working isn't for everyone, or suitable all the time, but you must be able to trust your team. You need workers who will be honest, motivated and self-driven to complete their tasks. No one will be checking in to see if they're slacking off. It really comes down to personality type. Some work best in a team, others work better alone and some need a mix of both.
Those who work best alone will adapt very to remote working, with the odd day in the office. On the other hand, someone who thrives when working with people is likely to prefer working in an office environment. Putting them at home or in a serviced office alone could reduce productivity or cause them to leave altogether. For someone who works best in a mix, flexible working may be better. For example, the option to work at home when on deadline, but then in the office when delivering a project.
3. Company Culture
Culture is critical to the success of a modern business, but it becomes even more important with remote teams. As workers will be spread across different cities – or countries – you'll need to go the extra mile to bring your team together. It's important that you get to know one another's working style, weaknesses and strengths. Encourage staff to help others solve problems and answer questions.
On a day to day basis, it's possible to enhance the culture by creating virtual collaboration and social environments. Tools like Yammer can help you fulfil this requirement, it's essentially a private social network for business. Employees can post in forums, chat, upload photos, just like on Facebook, except it's focused on the working environment. Most businesses will also bring their people together regularly, to ensure bonds are built and teams are aligned.
Like any new policy, remote working will present its own challenges but think of it as a learning opportunity. With remote working shown to increase productivity, reduce absenteeism and lower overheads it could be quite the boost.