Blog
Cyber-Security White Paper: Going Beyond Technology
Get your copy to find out the important role your people play in cyber-security.
/ IT Security Services
August 12th, 2021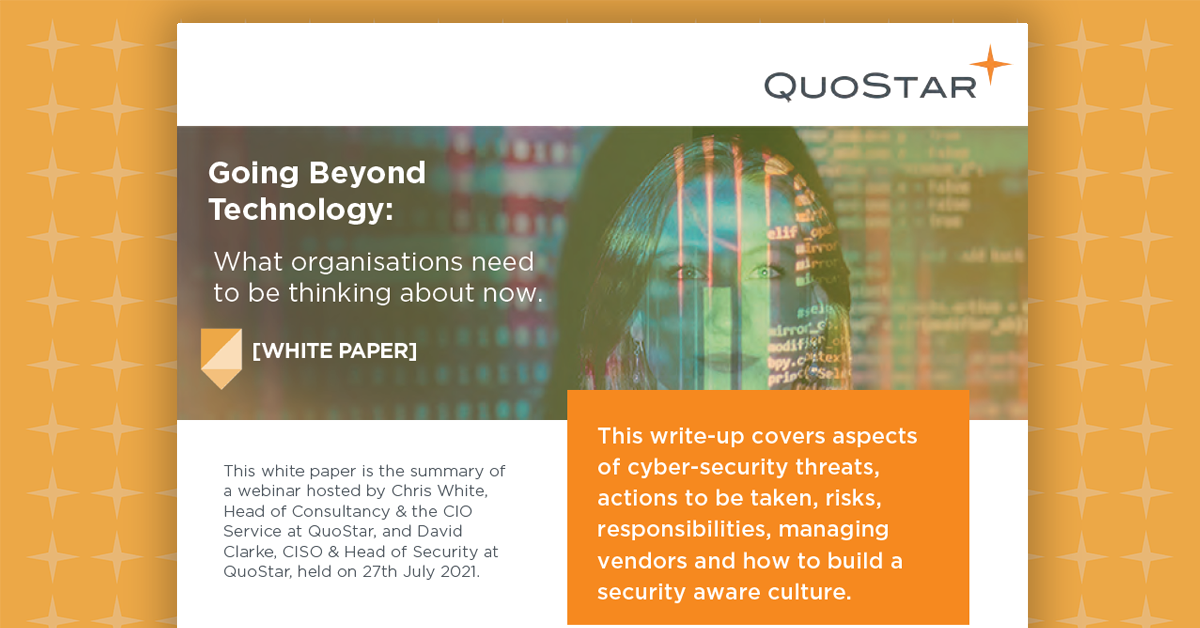 This paper is a write up based upon a webinar hosted by David Clarke – QuoStar Head of Security & CISO, and Chris White – QuoStar Head of Consultancy & the CIO Service in July 2021.
Please fill out this form to receive your copy of the Cyber-Security White Paper: Going Beyond Technology
This write-up covers aspects of cyber-security, threats, actions to be taken, the risks of moving into the cloud, responsibilities, managing vendors and how to build a security aware culture.
If you'd like to attend one of our live webinars you can see the upcoming events in our calendar.