Blog
Wessex Cancer Trust flying high after QuoStar-sponsored fundraiser
QuoStar-sponsored fundraising event at Bournemouth Air Festival 2021 raises £12,000 for Wessex Cancer Trust.
September 23rd, 2021

Wessex Cancer Trust thrilled after this year's QuoStar-sponsored fundraiser hits great heights.
Wessex Cancer Trust's annual fundraising Bournemouth Air Show hospitality event, sponsored by local IT consultancy QuoStar, raised £12,000 this year to support local people living with cancer.
An annual QuoStar-sponsored fundraiser event
After taking a break in 2020 due to Covid-19, this year's event took place on Friday 3rd September 2021 at Key West Restaurant on Bournemouth Pier during the Bournemouth Air Festival. The event, sponsored QuoStar for the 7th year running, has raised close to £40,000 in total over the years.
An enjoyable day out for a good cause
Attendees were welcomed with a Pimm's on the prom, followed by a three-course lunch and some fundraising fun and games. The 180 guests also enjoyed spectacular VIP views of the Air Festival flight displays throughout the day – including the spectacular Red Arrows.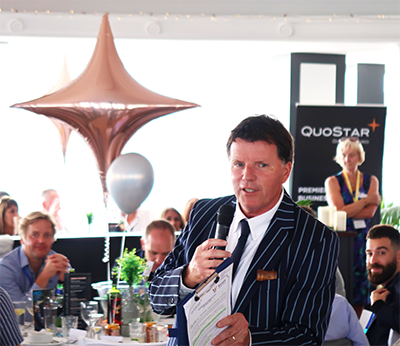 The fundraising festivities began with a guest appearance from none other than Homes under the Hammer auctioneer Graham Barton, who auctioned off some of the generous donations from local businesses – including a trip for 2 to the Chewton Glen Hotel and Spa, and tickets for the Goodwood Revival Festival.
Other fun activities included a game of heads or tails. QuoStar guest James was the winner, taking home 3 bottles of wine. There was a wheelbarrow of wine raffle too – with the winner kindly donating the prize back to the Wessex Cancer Trust to use in future fundraising endeavours.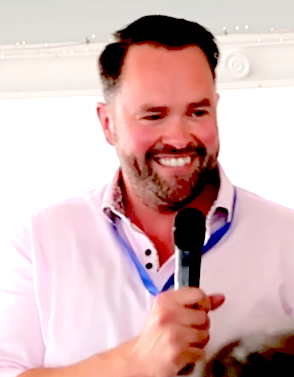 James Stelfox, Managing Director at QuoStar, comments:
"We've proudly partnered with Wessex Cancer Trust for the past seven years on this QuoStar-sponsored fundraiser event. They are an obvious choice for us. It's important to QuoStar to support a local charity that makes a big impact in the area. Wessex Cancer Trust does so much great work in the local community. They provide invaluable support not only to those affected by cancer, but to their loved ones as well. They do such a fantastic job putting these events on too!
It's so nice to have this event back again after last year's break. This event provides a brilliant opportunity for businesses to come together and network. All while raising awareness of, and money for, an incredibly worthwhile cause."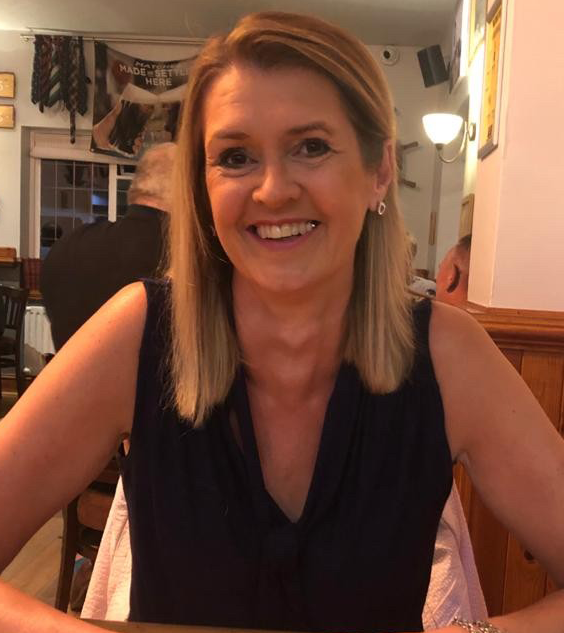 Sarah King, Wessex Cancer Trust's Corporate & Community Fundraiser said:
"It was wonderful to be able to put on this event once again after a difficult 18 months for so many. Guests were able to meet other businesses in person once more to network whilst watching the amazing air displays in glorious sunshine."
The importance of Wessex Cancer Trust's work has been brought into even sharper focus this month. Girls Aloud band member Sarah Harding sadly lost her battle with breast cancer at the beginning of September – only a few weeks before the start of Breast Cancer Awareness month. Sarah Harding's story only highlights how important it is to book a check-up if you have any cause for concern.
Where does the money raised at the QuoStar-sponsored fundraiser event go?
All the money raised for Wessex Cancer Trust at the QuoStar-sponsored fundraising event will be used to provide practical and emotional support to those living with cancer in Dorset Hampshire and the Isle of Wight, as well as helping their families.
Next years event
The charity's 2022 Air Show hospitality day takes place on Friday 2nd September and a table of ten costs £1,000. If you are interested in purchasing a table or supporting the charity in any other way – via donations or fundraisers – please contact [email protected] for more information.

If you'd like to find out more about the IT Support, Consultancy and Security that QuoStar provides click here.