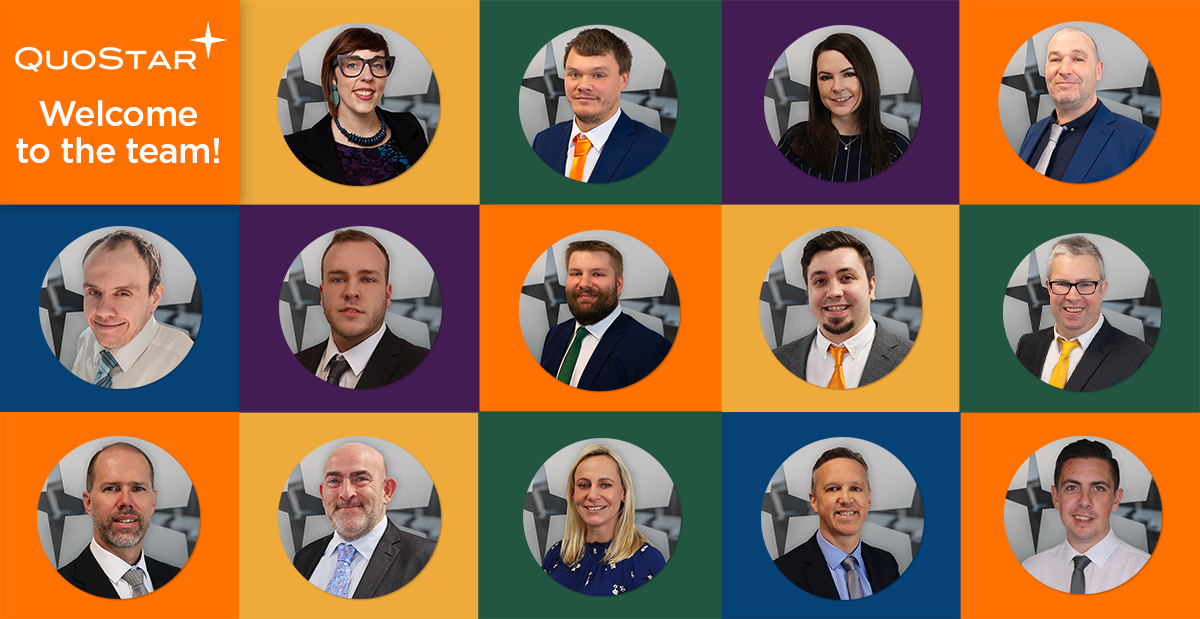 Welcome to the team!
QuoStar continues rapid expansion in 2022 with a series of key hires
QuoStar has announced a series of new hires to support its 2022 growth trajectory
New additions to the team include Alan Drake joining as Service Delivery Manager, Rob Goult as Senior Technical Consultant and Cliff Woodward as Relationships Manager
New members of the team and further product launches are set to be announced in the first half of 2022
QuoStar has bolstered its team with a raft of key appointments as part of its growth forecast in 2022.
10 new team members are in place and all bring extensive knowledge of working in the IT industry to QuoStar's already highly experienced team, with a few more senior tech high hitters in the pipeline to come onboard by May 2022.
Alan Drake joins QuoStar as Technical Service Delivery Manager with over 25 years' experience in the IT industry. Alan rose through the ranks of service through to Technical Service Delivery Manager at GCI. Alan will step in to lead QuoStar's new 24/7/365 UK-based manned service desk, which launched at the beginning of 2022 and provides customers with all-hours IT support from highly skilled professionals, 365 days a year.
To assist him in his role, Drake is joined by Liam Baxter, Greg Foster and Carl Bennett from Nasstar, who each bring upwards of six years' experience working in IT services.
QuoStar being joined by such seasoned professionals in the industry has meant the business has bypassed 'first line support' – which in turn means clients will automatically be communicating with someone far more experienced in their field.
Further appointments at QuoStar include Michael Swart, who joins as a Technical Consultant with more than 30 years' experience, Joanna Roper as Service Desk Team Manager with close to 30 years' experience in tech and telecoms, and Rob Goult, who steps in as Senior Technical Consultant. Goult brings with him over 20 years' prior experience supporting decision-makers in the IT industry to develop and implement cost-effective technology solutions.
The QuoStar team has also expanded their team of Relationship Managers. The team has been joined by Cliff Woodward and Jody O'Reilly, who both bring over a decade's experience each in business development within the tech space, and Andy Green with over two decades experience in the field also. Reece Scarley, a previous QuoStar employee, returned to the company at the end of 2021 too, taking the position of Professional Services Consultant, to architect technical solutions and to help with project delivery.
This latest announcement is part of QuoStar's 2022 rapid growth trajectory, which has also included the unveiling of a brand refresh led by its new Marketing Manager, Teila Hurlock-Phillips, who joined the company mid-2021 – with two previous marketing roles in the tech industry under her belt among others.
Already this year QuoStar has been busy sealing deals with some high-end, high-brand customers, and is due to announce further key product launches over the coming months. The company has some more high-ranking players joining the QuoStar family soon, and some very exciting changes afoot, that are set to shake up the industry this year!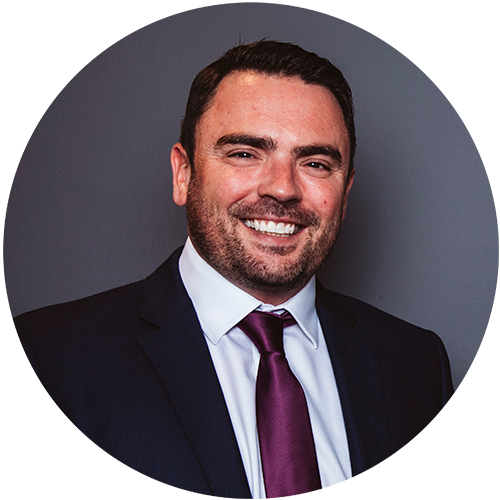 Robert Rutherford, CEO at QuoStar comments:
"These new additions to our QuoStar team have been driven by our commitment to deliver the best service possible for our clients.  All our new joiners have many years of experience working within IT services and we're extremely pleased that they've chosen to bring that experience to QuoStar.
We spent a lot of time during COVID positioning the business to come out stronger and with all the services mid-markets need in a forever changed world. We've released a raft of new technical, security, cloud, and strategic services, with our 24x7x365 manned UK service desk being a critical piece of our services wrap.
"These are very exciting times for QuoStar and we look forward to seeing the positive results that the growth of our proposition and team will bring for our clients."
If you're looking for IT Support, look no further. Contact us here.