Blog
In the press: Cloud computing workers wanted
/ Managed IT Services
January 16th, 2012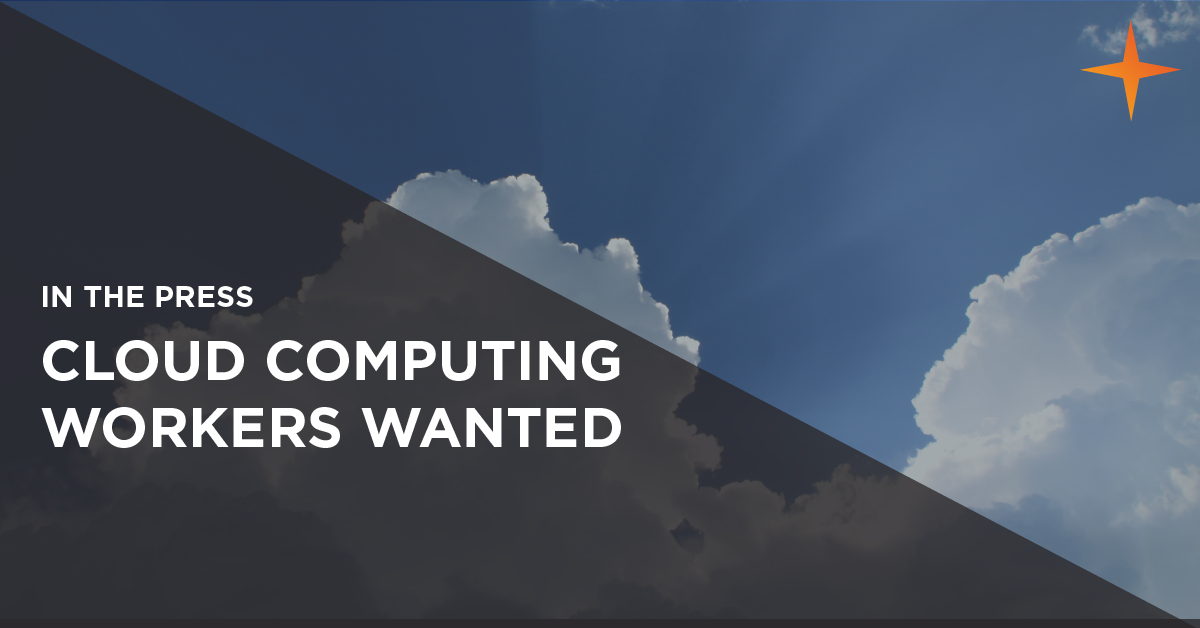 A business intelligence firm claims more than 10,000 jobs requiring cloud computing skills were posted in the past three months.
The job market may be tempestuous in the current climate, but it seems cloud computing jobs are on the rise regardless.
A report from WANTED Analytics – a business intelligence firm focused on the recruitment sector – claimed over 10,000 new job advertisments had been posted online over the past 90 days looking for employees with cloud computing skills.
The firm said this was a 61% increase compared to the same report last year, showing the increased use of cloud technologies within companies worldwide.
Of the 2,400 companies posting the ads, the most common roles requiring cloud skills were still very techie roles – either computer specialists or programmers.
Yet, less technical positions also cited cloud as a requirement due to the continued infiltration of cloud software into the corporate environment.
These jobs included marketing managers, sales managers and customer service representatives.
Unsurprisingly, San Francisco was the area with the most cloud computing job ads. However, despite still having high demand, San Jose – in the heart of Silicon Valley – showed a 12% drop in the number of ads it posted online.
Although the figures 2011 look reassuring, the large-scale increase of jobs won't last forever.
Robert Rutherford, managing director of IT service provider and consultancy QuoStar, claimed growth wouldn't continue as such but demand for at least the next three years would be strong. For the UK though, this brings its own problems.
"We'll certainly find it difficult within the UK as we have a skills shortage already," he told Cloud Pro. "The fact that there's also a big slump in graduates entering IT isn't going to help, not just the IT industry but UK business in general."
But Rutherford did offer advice to those in IT looking to acquire the right skills to ride the cloud job market whilst it is booming.
"It's all about the back-end," he said. "In short – virtualisation, storage and networking. As always you need experience primarily, but certifications will count."