Blog
Why preparing for a blackout is critical
If your business has not already prepared and communicated a plan for blackouts this winter, time is now of the essence. QuoStar CEO Robert Rutherford outlines the areas that need to be addressed to reduce the impact of a power outage.
/ IT Consultancy
December 13th, 2022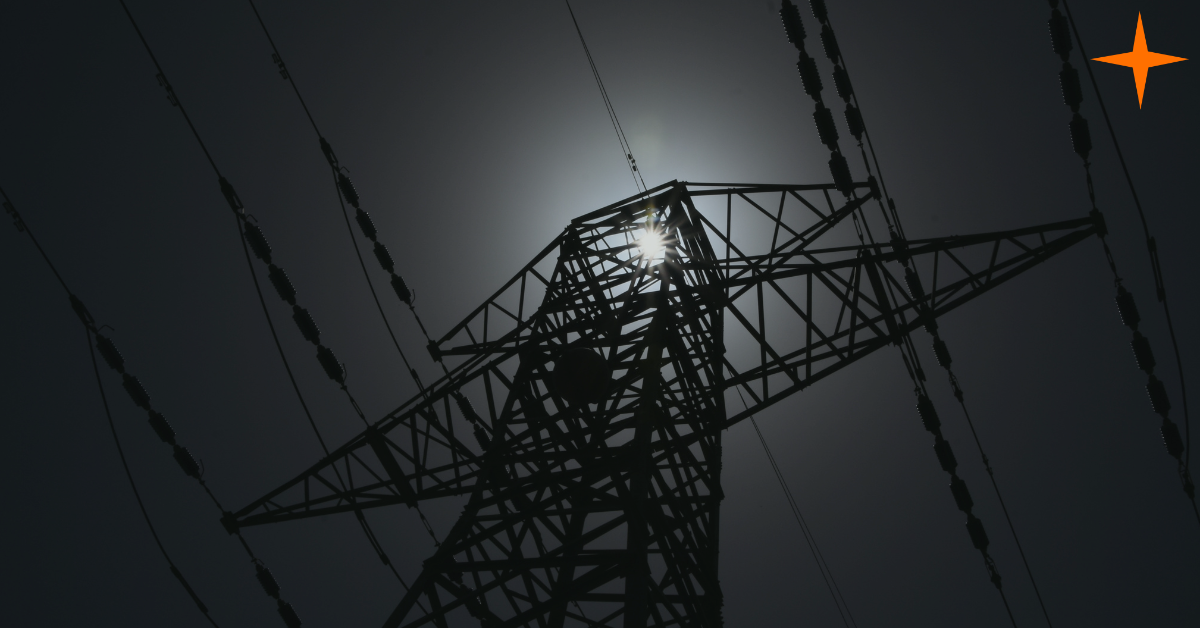 Planning for power blackouts has been low priority for many businesses over the last couple of decades, because power supply has been good.
But we now know there is a good chance of at least one outage this winter, despite government and energy suppliers doing what they can to keep supplies in place.
If your business has not already prepared and communicated a blackout continuity plan, then time is of the essence. Failure to have a plan could be negligent in the event of an issue and regulatory bodies are unlikely to be impressed.
Assessing risk
You need to review your risk register and continuity planning to raise the likelihood of power outages. Part of this should include evaluating all key assets and making sure these are all logged.
This will affect your risk score and the focus needed in these areas but will help you contain the prospect of an even bigger problem in the future.
Blackout preparation
Check your communication plan is in good shape and agreed with your IT team.
Test an outage if you have not done this in the last 12 months.
Power down a whole office, if possible, to check on any gaps.
Make sure that every IT device has a warranty and support contract in place.
Get broader business buy-in to the business continuity plan.
Establish senior management responsibility for:

Communications
Any lack of spend against key security controls against defined risks
Understanding how the business operates in each scenario
Remote workers
The increase in remote working since the pandemic could make the loss of power at employee homes a disruptive and costly problem.
If energy supplies are diverted to major business districts and away from residential areas at set times, remote working could become difficult. This is a likelihood in a supply-issue scenario.
Ensuring that employees keep their laptops on charge may seem like an answer but is useless if their broadband router has no power. Trying to connect from mobile hot spots could also prove unworkable if everyone in that area is doing the same.
An agreed process for blackouts at employees' homes should be in place. It's important to have agreement on what people do in the event of an outage, such as how long to wait before finding an alternative work location.
Workplace capacity
If you have a dispersed workforce, check whether you have office space to accommodate everyone during a power outage scenario.
If space is not sufficient, options include partnering with other organisations on other grids to allocate space. It's unlikely that your people will be able to go to a coffee shop or hotel to work as the chances are that these will be already full.
Many larger businesses have diverse power feeds from different grids. If you do not have this, you may want to look at the options and consider the cost vs impact.
For office-based IT equipment, consider having two firewalls, two routers and redundant switches. One of the biggest fears of power outages and turn-ons is losing a key element of a network, which can take a whole office down.
Protect against spikes
The big worry of power switching on and off is that this can blow electronic devices, such as switches, routers, servers, storage, and firewalls.
Devices like these should be on UPS devices, to protect against spikes and to shut down any remaining on-premises server environments that may still be in place.
It's important to ensure that all UPS devices have current warranties and have been load tested to ensure they have enough run time to shut down equipment gracefully.
Home workers also face the possibility of power outages and turn-on spiking equipment. To mitigate against this, you should keep spare wireless routers and laptops to push out to employees at home. Although the loss of a home router is not the employer's fault, it is still a problem if employees are unable to work.
Supply chain
Evaluate your supply chain. You need to understand how power outages may affect your partners and suppliers and in turn, your business. Check that suppliers have clear plans for dealing with power outages and ask for this in writing if possible.
You should also speak to your energy suppliers and ask for written confirmation of what could, will and will not happen if supply difficulties occur.
For a free review of your Business Continuity and Disaster Recovery plan, contact us.