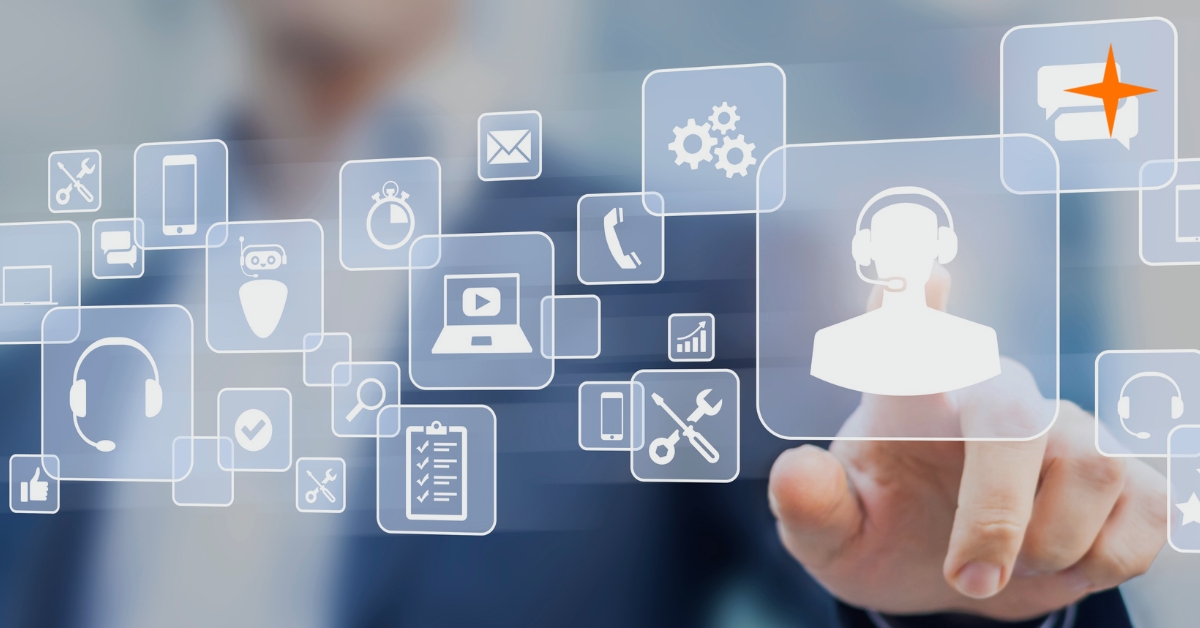 IT outsourcing has been rising exponentially.  
Pre-Covid, the main driver for outsourcing was cost reduction. Many small and much larger businesses used a third-party provider to keep the IT lights on under a flat cost arrangement, typically based on the number of users supported.  
Medium sized businesses often had their own internal IT teams, outsourcing small elements of their operations, from a one-off project to a specific area of security, to a third-party.  
Post pandemic, the motivations for using an external IT service provider have changed dramatically. The last year or so has seen outsourcing become essential to most organisations' operations and wider business strategies.  
A new generation of outsourcing partners are helping deliver the enhanced service levels and top and bottom-line improvements that businesses need in a post-pandemic world. 
Here are six reasons why: 
1. Speed of change 
Most organisations are transforming at pace, to meet the needs of their clients and win market share.  The rate of change means that many IT teams cannot keep the lights on from an IT operations perspective and handle the volume of strategic and systems focused projects that are thrown their way.  
In-house IT teams are often much better focused on delivering strategic projects, while a trusted IT partner manages day to day IT operations as an extension to the team. 
2. Talent shortage 
The worldwide shortage of IT talent includes the UK. This has led many organisations and service providers to outsource overseas to meet demand.  
The pace and volume of change in terms of transformation projects post-pandemic, along with a lack of new IT sector talent has created a crisis. There were more than two million UK job vacancies in tech in 2021, more than any other labour area. 
3. Security  
Businesses face a perfect storm of rapid transformation, skills in global shortage, and a fast-growing cybersecurity risk landscape.  
IT teams within organisations are seeing pressure from all sides, which is a tough place to be. Many are leaning on their IT service providers to take responsibility for elements of cyber security, be it day to day security operations, compliance, or governance overlay.  This gives an organisation comfort that a third party is providing checks and balances and is making sure that what needs to be done from a security perspective is done. 
4. Too complex 
The race to the cloud and between cloud, the rise of cyber-crime and swathes of transformation projects have made IT environments complex. Arguably more complex than they were prior to the cloud boom. However, most IT departments have not had the budget, talent, or experience to keep up with the demands placed upon them.  
Partnership-focused IT service provider relationships, with the skills and experience these bring, help to augment their own.  
5. Enhanced value 
Many older, larger IT service providers have usually delivered flat cost savings based on labour savings. This type of flat service outsourcing, if done correctly, will realise straightforward cost-savings, especially as talent and experience wane.  However, a new generation of dynamic service providers are helping businesses to not only control costs, but also enhance their operations, deliver strategic initiatives, boost their digital transformation capabilities, introduce automation, and Lean initiatives. 
6. Competition 
Local, national, and international competition has amplified in most sectors. The largest value gains now are typically driven or supported by some form of digital transformation.  This had led businesses to lean on IT service providers to keep operations secure and available while the IT team focus on business and digital transformation projects. 
Whichever way this use of external and internal IT support is married, augmented teams are invaluable in the current national and international business landscape. 
Would you benefit from a review of your IT strategy and support?
For an assessment of your business operating maturity level contact us here