Microsoft's premier annual event, Microsoft Inspire 2023, recently concluded, providing industry leaders and partners alike with a glimpse of Microsoft's vision for the future. There's no doubt that Microsoft wants to empower individuals worldwide to work in a new AI-driven way, expanding the scope of AI technology to help everyone in various aspects of their roles. In this recap blog, we'll highlight some of the key takeaways from the event and how it sets the stage for a secure and AI-driven business landscape.
Advancing AI ambitions
Regardless of your feelings about AI technology, it's hard to ignore the platform change that Satya Nadella (Chairman and CEO at Microsoft) laid out in the keynote speech. The next big shift in our way of working is here – using natural language as our interface with technology, facilitated by AI.
The event marked the launch of two groundbreaking AI-driven solutions, Bing Chat Enterprise and Microsoft 365 Copilot, promising to redefine how we work, delivering increased efficiency for business advantage through AI-driven insights and automation.
During the event, Microsoft detailed the functionalities and pricing of these new tools:
Bing Chat Enterprise: Think of it as Google on steroids, working with both public and private data while maintaining appropriate data governance to ensure your IP is not leaked. Currently available in preview, we expect this to roll out in late 2023 or early 2024 for Microsoft 365 E3, E5, Business Standard, and Business Premium users at no additional cost. For those rare clients without some form of M365 licensing, the standalone offering will be available for $5 per user per month.
Microsoft 365 Copilot: While Bing Chat Enterprise will reference business data and aid you in your day-to-day tasks, Copilot takes it to the next stage of evolution It offers integrated AI that can work with and for you in your native applications, through a natural language interface. Hand off those menial tasks and focus on the exciting stuff. Microsoft has initially released Sales Copilot, with the promise of wider integration to come and we finally know how much it will cost. $30 per user per month for Microsoft 365 E3, E5, Business Standard, and Business Premium clients. While it may feel expensive for some, how and who you deploy it for will be key.
New AI capabilities across Microsoft 365: AI is coming to the rest of the M365 suite, enhancing productivity and engagement with features like Copilot in Teams Phone and Chat, Microsoft Viva updates, Windows 365 Frontline, Microsoft 365 Backup, and Microsoft 365 Archive.
To learn more, read the blog post by Colette Stallbaumer, General Manager, Microsoft 365 and Future of Work here.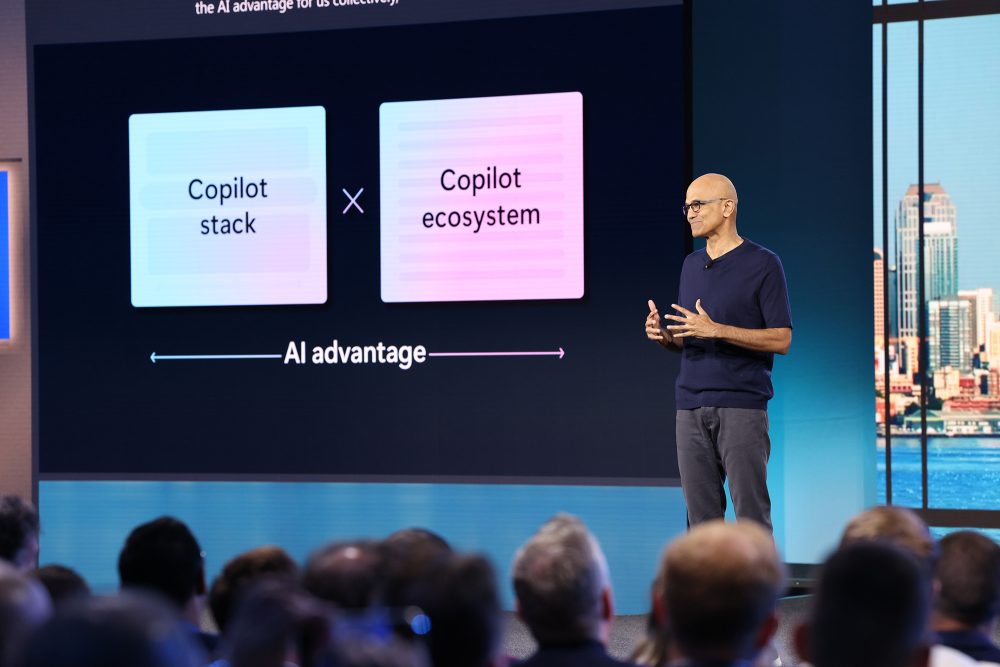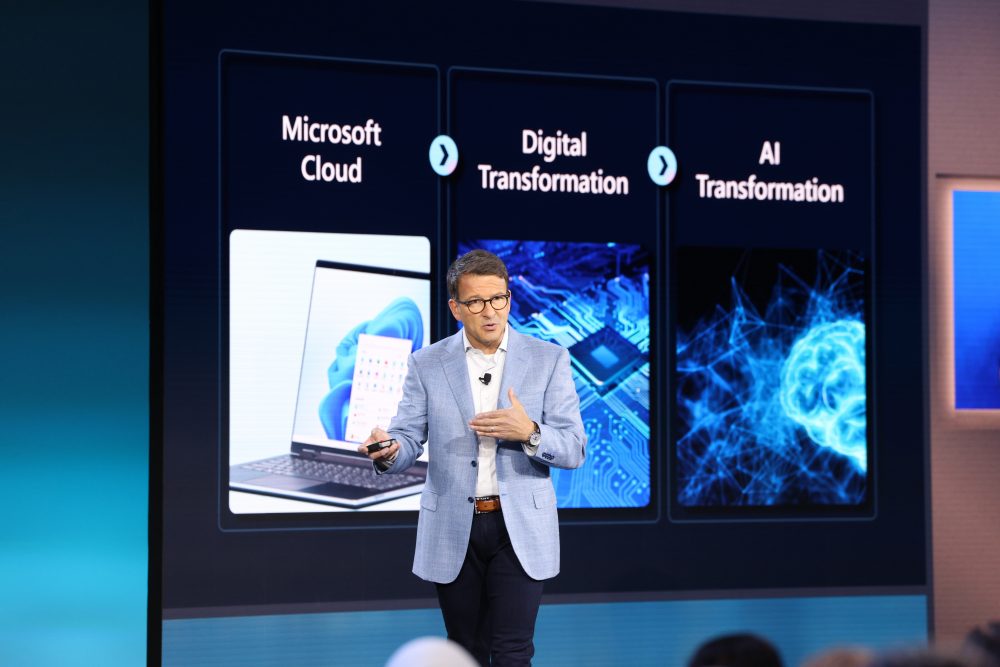 Embracing the future of security with AI
Emerging technologies are rapidly evolving, and cybersecurity has become more crucial than ever before. Microsoft Inspire cast a spotlight on the future of security powered by AI, highlighting the unique opportunity to harness AI's power alongside an end-to-end security solution for building a resilient security posture with rapidly adaptable defences.
Based on Microsoft's internal data, cyber-attacks are rapidly adopting automation through AI-assisted tools. The number of password attacks detected by Microsoft has surged significantly, growing over threefold in the past year, from 1,287 per second to more than 4,000 per second.  As a result, the cost of cyberattacks is continuously rising. If organisations stick to outdated security measures and only rely on past strategies, they may leave vulnerabilities in their security posture.
Partners and clients were introduced to valuable resources to strengthen their defences against ever-changing threats. They showed how using AI can help to spot and stop potential risks before they become a problem. They also emphasised the importance of safeguarding critical data and customer information. Throughout the event, it was clear that Microsoft is dedicated to empowering businesses with smart security solutions.
For the full details, read the announcement here to learn more.
Conclusion
Microsoft Inspire 2023 revealed a series of key announcements and technologies, showcasing the tech giant's dedication to AI advancements and comprehensive security solutions. From fortified cybersecurity measures to innovative AI tools elevating collaboration and productivity, Microsoft is continuously pushing the boundaries in the tech space.
As the digital landscape continues to evolve, embracing these transformative technologies becomes crucial for achieving business success in today's competitive environment. Sure, these technologies can be exciting, but we get it – they can also feel overwhelming, and you don't have to navigate it alone.
Whether you want to secure your business against evolving cyber threats or explore how AI can enhance your operations, our team of experts is ready to support you every step of the way. Reach out to us here.