Blog
Chris White joins the QuoStar Board
/ Digital Transformation
December 4th, 2014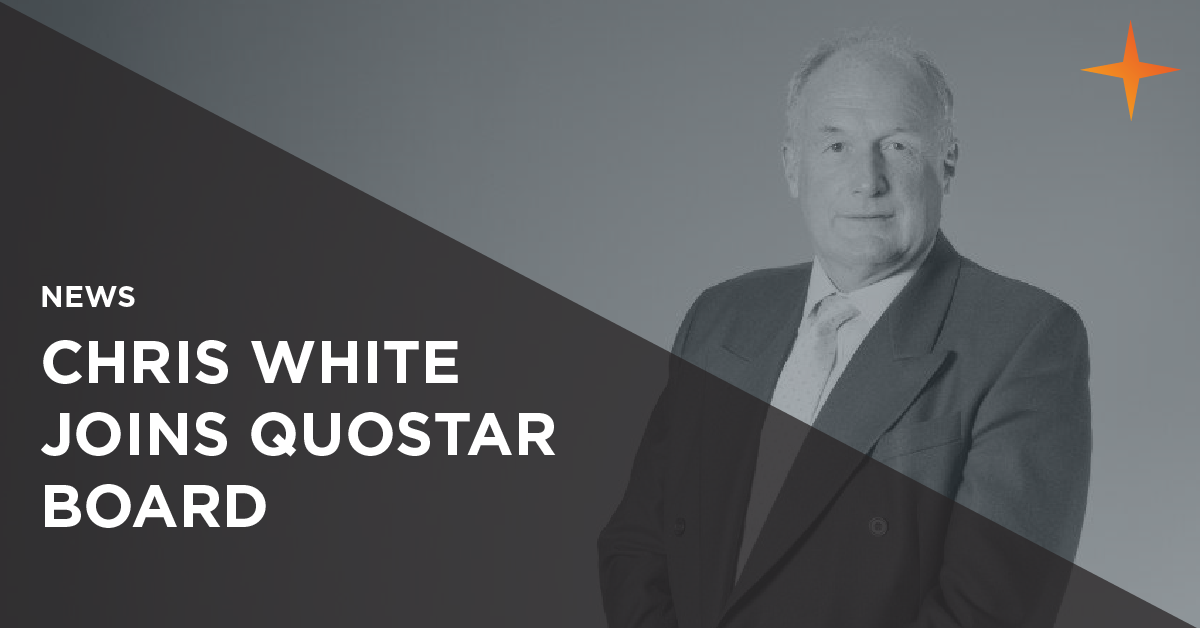 QuoStar, the specialist business and IT consultancy, has today announced that Chris White is joining its board as a Non-Executive Director.
Chris joins QuoStar as a sector expert with vast experience across the financial and legal services sectors. As a board-level specialist in professional services, Chris's focus at QuoStar will be to help enhance the company's services. He will look particularly at those focused on the specific needs of law firms and others operating in this market.
Chris built his career in financial services through roles at both NPI and Schroders before making the move to the international law firm Ashurst, where he was responsible for the construction of the company's Legal Technology Award-winning IT operation. He also held senior strategic IT and leadership roles in Mimecast and Kennedys before joining Clyde & Co as Global IT Director – a position he still holds.
Chris White, Non-Executive Director at QuoStar comments: "I look forward to getting started in this new role at QuoStar. It's a well-respected firm in a competitive industry with a real opportunity to build on its already strong market position. There's undoubtedly an appetite for QuoStar's joined-up approach to business consultancy and technical management. Plus the personal touch that the team provides is a great driver for future success."
Robert Rutherford, CEO of QuoStar, comments: "Chris's background is impressive, as is his highly relevant and current professional experience. The fit does, however, go further than this as Chris's values and corporate ethics clearly marry our own. Our clients can continue to expect us all to drive onwards and upwards for their benefit. I feel that we've truly welcomed a great asset to the team, and it's great to have Chris on board."