Blog
What is cloud email archiving?
/ IT Consultancy
November 2nd, 2016
Cloud email archiving is the process of storing a log of all email communications on a cloud storage platform. This enables businesses to have a secure, long term way to store emails for either legal, regulatory or documentation reasons. The main benefits of a cloud email archiving solution are that it reduces the costs of storage hardware and that it enables access to the emails from almost anywhere.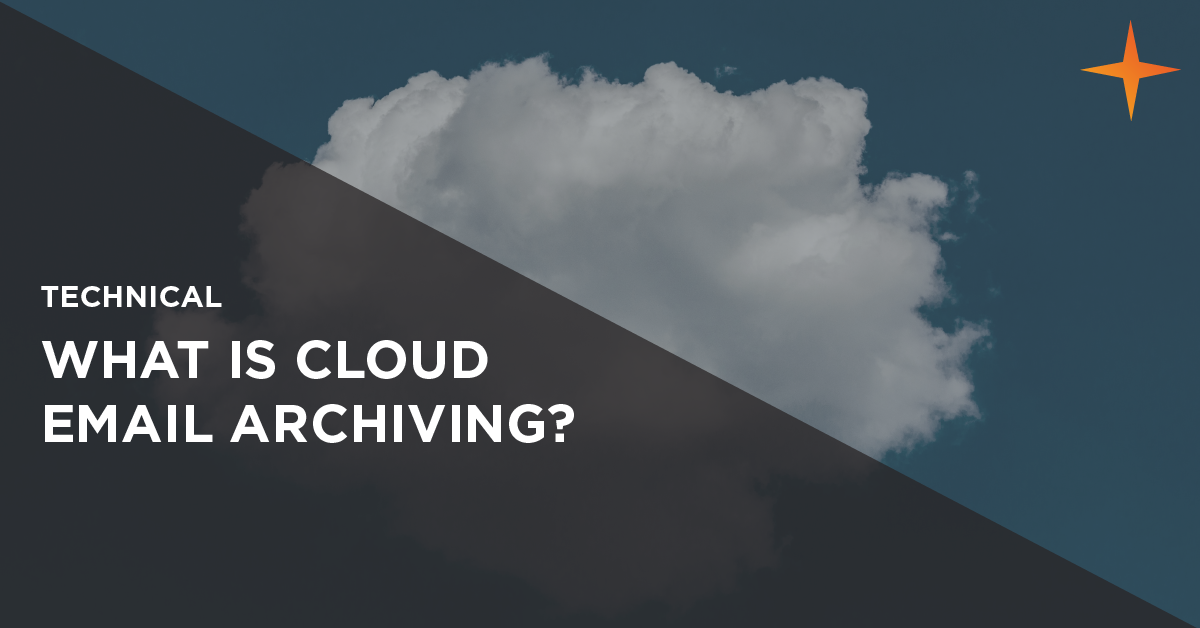 The IDC says 60% of business-critical information is stored – sometimes exclusively – in email communications. This highlights the need for a solution that allows businesses to quickly and securely search, store and retrieve this information. Enter cloud email archiving.
By removing the need to purchase and install any additional hardware or software, cloud email archiving offers a way to lower the TCO (Total Cost Ownership) and lower storage requirements without a significant compromise in security or performance. The flexibility of the cloud also means businesses can scale their solution up and down as their needs change, so you only need to pay for what you actually use.
Cloud Email Archiving Diagram
What are the risks of cloud email archiving?
One of the main concerns decision-makers have about implementing cloud services is the security of their data. Many decision-makers fear that the service provider may access their sensitive corporate data. Or that someone may intercept the data on its journey between the customer and the data centre where it lives.
In reality, cloud email archiving solutions are as robust, if not more so, than in-house archiving deployments. Several layers of security measures are used to protect customer information. For example, QuoStar Mail Archive comes with business continuity and disaster recovery built-in as standard so you never have to be without email, even if you lose your email server. Our ISO 20000 and ISO 27001 certifications also ensure the best security and a continually improving service.
To conclude
Cloud email archiving is a suitable solution for businesses of all sizes, types and complexities. It offers many benefits, including financial, security and flexibility. Plus it also provides businesses with access to massive storage capabilities.
Businesses can now easily store large amounts of data – in accordance with their corporate policies and regulatory obligations – without the usual cost and difficulties associated with doing so. With the right email archiving solution businesses can ensure their corporate data is secure and easy to search and retrieve.