Blog
QuoStar achieves Microsoft Solutions Partner for Azure Infrastructure
Empowering clients for cloud success.
/ Cloud Services
June 28th, 2023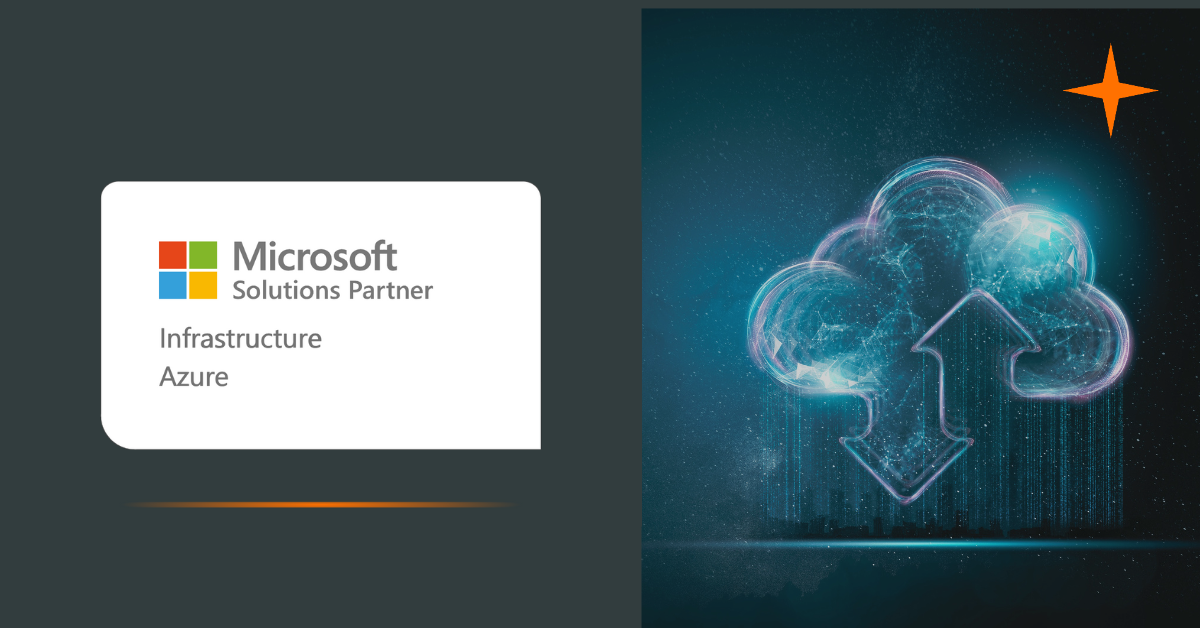 We are proud to announce our achievement of the Microsoft Solutions Partner for Infrastructure (Azure) designation. This recognition represents a significant milestone in QuoStar's journey to provide unparalleled cloud solutions and support to our valued clients. In this blog, we will delve into what it means for both QuoStar and our clients to be a Microsoft Solutions Partner for Infrastructure (Azure), highlighting the benefits and expertise we bring to accelerate their digital transformation.
In 2022, Microsoft introduced a transformative evolution of their partner program, replacing the traditional Gold and Silver competencies with Solution Partner Designations. By achieving the Solutions Partner for Infrastructure (Azure) status, QuoStar demonstrates our unwavering commitment to staying at the forefront of industry advancements and equipping our clients with cutting-edge solutions.
Let's explore how our expertise translates into tangible benefits for our clients:
As a Solutions Partner for Infrastructure (Azure), QuoStar possesses a diverse range of capabilities aimed at empowering our clients to expedite the migration of their critical infrastructure workloads to Microsoft Azure when best placed to do so.
Comprehensive Infrastructure Services: With our broad capabilities, QuoStar excels in designing, implementing, operating, and optimising infrastructure architectures that drive efficiency, cost-effectiveness, and robust security measures. We collaborate closely with clients to ensure their infrastructure aligns with their unique business requirements and objectives.
Seamless Workload Migration and Modernisation: QuoStar is well-versed in the art of migrating and modernising diverse workloads, including virtualised environments and virtual desktops. We leverage our in-depth understanding of Azure to deliver seamless and efficient transitions, enabling clients to unlock the full potential of the cloud.
High-Performance Computing and Azure Management: Our expertise extends to the onboarding and management of high-performance computing workloads in Azure. We empower clients to harness the capabilities of Azure for resource-intensive tasks, unleashing new levels of productivity and performance. Additionally, our adeptness in management, governance, security, and DevOps with Azure Arc ensures clients have robust control over their on-premises, cloud, and multi-cloud environments.
Driving Customer Trust and Recognition: The Solutions Partner for Infrastructure (Azure) designation acts as a mark of distinction, allowing clients to identify QuoStar as a trusted partner with a proven track record of success. Our commitment to training, accreditation, and delivering exceptional solutions guarantees clients that their infrastructure will be in expert hands.
Certified Professionals: Our team includes certified professionals who have achieved Microsoft 365 Certified: Enterprise Administrator Expert certification as well as becoming Microsoft Certified: Azure Developer Associate. These certifications showcase our team's deep understanding and expertise in Microsoft technologies. By continuously investing in our employees' professional growth, we ensure that they stay up-to-date with the latest industry trends and best practices.
"With Azure's powerful capabilities combined with our multi-cloud approach QuoStar can provide enhanced scalability, security, and reliability to meet the evolving needs of our clients. The designation not only strengthens our reputation but also positions us as a trusted partner in the Microsoft space." 
Neil Clark, Cloud Services Director at QuoStar
Ready to Speak to an Expert?
If you are looking for a partner to accelerate your migration to Microsoft Azure, optimise your infrastructure, and unlock the full potential of the cloud, we are here to work with you.