Blog
QuoStar achieves Microsoft Solutions Partner for Modern Work
Enabling clients for hybrid productivity and collaboration.
/ Cloud Services
May 22nd, 2023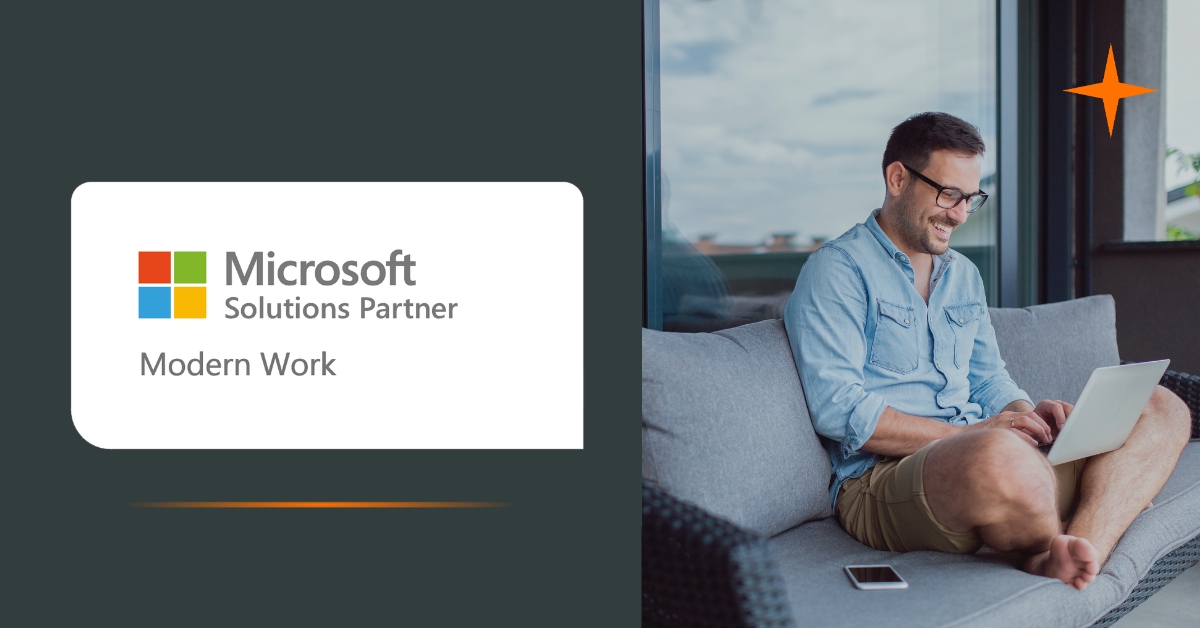 QuoStar is proud to announce its achievement of the Microsoft Solutions Partner for Modern Work designation. As Microsoft retired its Gold and Silver competencies in 2022, this new designation signifies our commitment to helping clients enhance productivity and successfully navigate the shift to hybrid work using Microsoft 365. By becoming a Solutions Partner for Modern Work, we have demonstrated our expertise through training, accreditation, and the delivery of transformational solutions that drive client success.
What Does It Mean for Our Clients?
Being recognised as a Microsoft Solutions Partner for Modern Work means that our clients can trust us to provide comprehensive services and solutions that enable them to thrive in the digital workplace, delivering:
Boosted Productivity: We offer deployment and modern management services for Microsoft 365 services , ensuring that our clients can leverage the latest technologies to enhance productivity across their organisations. With our expertise, our clients can streamline workflows, optimise resources, and empower their workforce to achieve more.
Enhanced Communication and Collaboration: We specialise in implementing and driving the adoption of, Microsoft Teams, , and Microsoft Teams Rooms solutions. By leveraging these powerful tools, our clients can foster effective communication and collaboration among their teams, regardless of their physical location. We help them harness the full potential of Microsoft Teams to improve productivity and foster a connected work environment.
Empowered Frontline Workers: QuoStar is dedicated to digitally enabling frontline workers. We deliver tailored services and solutions that equip these essential employees with the tools they need to excel in their roles. By leveraging Microsoft technologies, we empower frontline workers to access critical information, collaborate seamlessly, whilst  enhancing their  experience, resulting in improved operational efficiency and satisfaction.
Enhanced Employee Experience: Leveraging Microsoft Viva's suite of services, we help our clients deliver exceptional employee experiences. We enable organisations to create engaging digital environments that enhance employee well-being, knowledge sharing, and professional growth. Our expertise in Microsoft Viva ensures that our clients can build a positive and inclusive workplace culture that attracts and retains top talent.
Tailored Solutions for Unique Needs: Our team of experts collaborates closely with clients to understand their unique challenges and design tailored solutions that streamline processes and drive innovation. Our ability to tailor our solutions ensures that our clients receive a personalised service that aligns perfectly with their business goals.
Certified Professionals: At QuoStar, we invest and take pride in our team of certified professionals. Our engineers have achieved prestigious certifications which highlight our team's extensive knowledge and expertise in Microsoft technologies.
"QuoStar's achievement of the Solutions Partner for Modern Work designation underscores our expertise in leveraging Microsoft technology and empowering our clients in the modern workplace. This recognition further strengthens our position as a trusted partner, enabling us to unlock the full potential of hybrid work environments. We are excited to continue tailoring innovative solutions that enable our clients to drive their business growth and thrive in today's digital-first world."

Dominic Lloyd, Head of Microsoft Partner Relations at QuoStar
Conclusion:
QuoStar's achievement as a Microsoft Solutions Partner for Modern Work marks our unwavering commitment to helping clients succeed in the evolving digital landscape. Through our expertise in deployment, management, collaboration, and custom solutions, we empower organisations to boost productivity, enhance communication and collaboration, digitally enable frontline workers, and deliver exceptional employee experiences. Our recognition as a Solutions Partner for Modern Work is a testament to our dedication to training, accreditation, and delivering impactful solutions that drive client success.
Ready to Speak to an Expert?
If you're ready to embrace the power of Microsoft solutions and drive your organisation's success in the modern workplace, we invite you to get in touch with our team of experts.