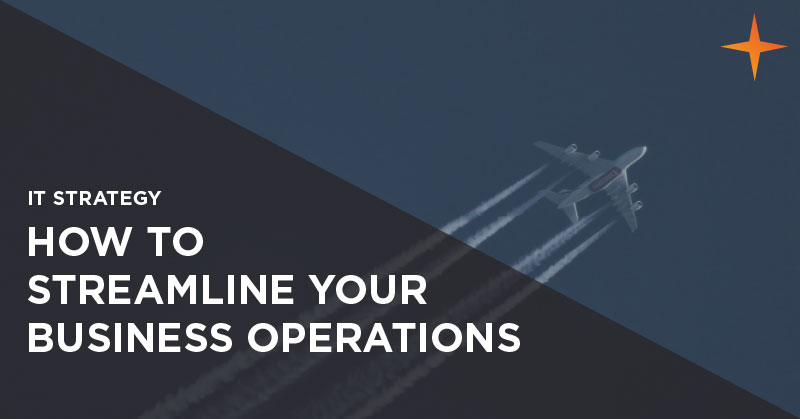 Running a business can be difficult, particularly when it goes through a rapid growth phase. As a business owner, you may be feeling overwhelmed, overworked or just not as efficient as you know you could be. To remain competitive, businesses must boost operational efficiency, this is especially true in the SME market where organisations may have more limited resources. Efficiencies can be gained in a number of places, but here are five areas to start with.
1. Reduce paper usage
Reviewing your paper consumption and usage is often one of the quickest ways to streamline your business. Paperwork can quickly pile up and increase waiting times – internally and externally. Trace the paper trail and ask key employees:
What information do you add to the paperwork and why is it needed?
What information do you take from the paperwork and why do you need it?
Why is this paperwork important for your job?
You may find that while the information is necessary, individuals do not necessarily need to have paper copies. One way to address this would be to look at document management solutions that would allow you to make the move to start digitising information.
Document management solutions can help your business to operate more efficiently by putting documents at employees' fingertips instantly and providing an easy way to categorise, store and organise documents. With the right solution, you will be able to scan documents in a matter of seconds, and use workflows to automatically route that document to the right folder or person. When choosing a solution some of the things you will want to look for include: being able to create customised workflows that fit your business operations, easily search scanned documents and assign access levels by employee role.
File cabinets and storages boxes can also take up valuable office space – or even be an additional expense if you require offsite storage. So you should look at using a document management system for the long-term storage and retrieval of documents. Not only will this save floor space, but could prevent staff from having to make trips to and from your offsite storage to retrieve documents – saving you both time and money.
2. Outsource
Businesses of all sizes can benefit from outsourcing, whether that's choosing to outsource their finance and IT support or HR and marketing. There are a number of ways your company can benefit from outsourcing. When done correctly it can help your business to run more efficiently and reduce costs. For example, outsourcing tasks will allow you to focus on business growth, without sacrificing quality and service in the back office.
For small businesses outsourcing can help ensure certain tasks (such as billing) are performed at a consistent and affordable rate. It can also help reign in the spiralling operational costs of certain departments in larger organisations. If you suspect there is an area of your business that could be more efficient, scope the requirement and desired outcomes, and investigate potential options.
3. Automate repetitive tasks
Does your business have a lot of time-consuming tasks which need to be performed on a regular basis? Do you have to use multiple systems to complete single tasks? Look to see whether these tasks could be consolidated, so they can be performed with a couple of clicks. See whether you can use workflows to automate processes, freeing up your staff to focus on higher-value tasks. One example could be billing emails. If you send regular reminders to customers about direct debits or upcoming payment dates automating this process could save you hours.
4. Develop a long-term technology plan
Replacing outdated or ineffective hardware can majorly impact your employees' productivity. You can minimise or reduce these disruptions by planning for the long term. You should determine your short and long-term business objectives, and map where technology solutions can help you achieve these.
5. Reduce unnecessary travel time
While face to face meetings are an important part of a business, they are not necessary for every situation. Particularly where you might have customers spread across the country or even the globe. Time spent travelling is typically less productive, and any time saved can be spent on higher-value tasks.
Nowadays it is straightforward to talk face-to-face virtually with video conferencing and collaborate via screen and application sharing using systems such as Skype for Business. Of course, the price points do vary so mapping technologies to their correct applications are crucial. Additionally any out of the office training seminars, conferences or exhibitions should be reviewed on a cost-benefit basis. This is not to say you should stop employees from attending these events – as they can deliver high value. Just ensure you're choosing ones that will help your employees meet their objectives.
These five areas are just a starting point there are many other things you can go on to consider. You can also review software, recruitment, remote working, mobile access and communications. Remember to evaluate the impact each area will have on your bottom line and how it will impact your employees, suppliers, business partners and your customers. If you commit to taking the time to streamline your business operations, you will see the results take shape.