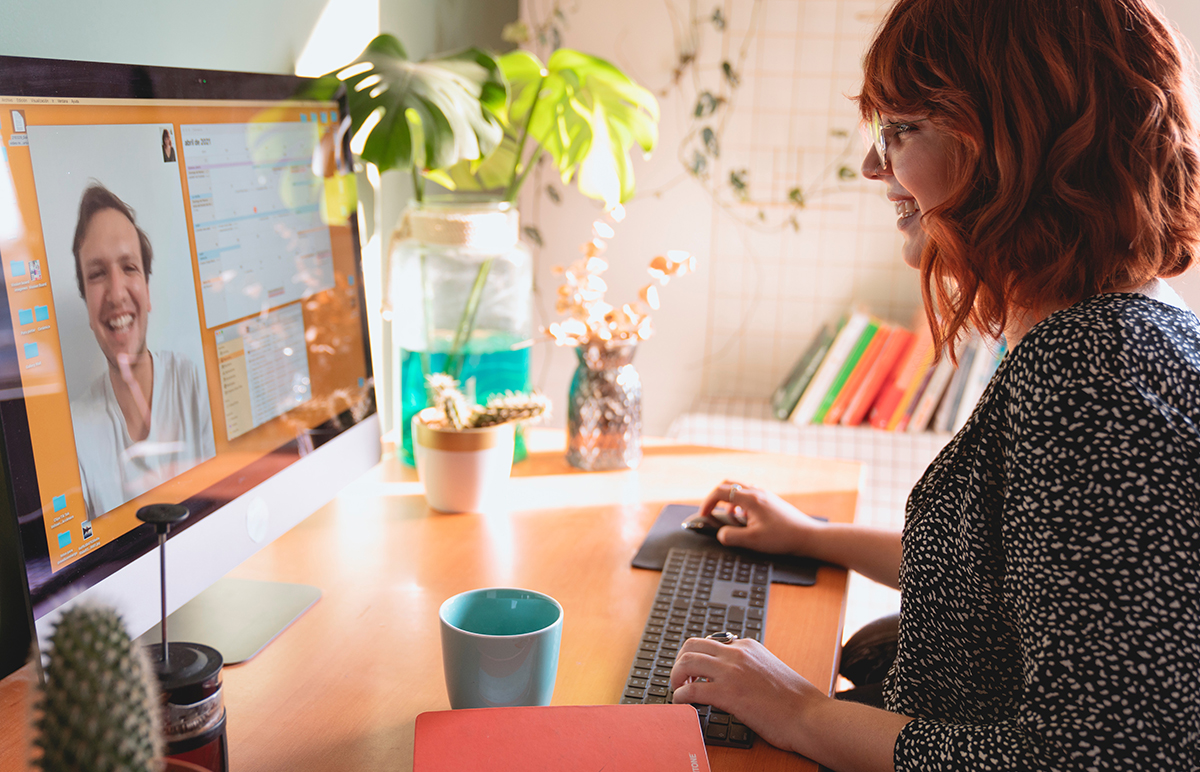 Endpoint security has evolved significantly over the last 2 years.
The old signature-based antivirus and basic firewalls are simply not enough to protect businesses from an endpoint breach, be it a laptop, desktop or a mobile device. The threat landscape has increased massively through COVID, endpoints are outside of the protection of the corporate network en masse. How the endpoint is protected is going to vary by the workload and application sets used within an organisation.
Endpoint Security for SaaS platforms and legacy applications
There are two main camps. Those who are predominately web based, say using Office365 and a couple of line of business applications that run on a SaaS (Software as a Service) platform.  And those who run a mix of legacy applications, probably with Office 365 and perhaps Citrix or Windows remote desktop. There are of course those who use technologies, such as AVD (Azure Virtual Desktop) but for simplicity we'll bundle them into the latter camp. In reality, the risks to both are similar and need to be assessed.
Layering is key 
The key to protecting all endpoints and ultimately all organisations is to have numerous layers of defence. You can't simply rely on a single control – because if that fails, or has a security vulnerability, then it's probably going to be breached. The cybercrime industry is simply enormous, global, relentless and moves at lightning speed.
The more controls and the more checks and balances you have, the more chance you have of another control picking up and stopping exploits. This isn't about doubling up, it's about using a number of controls that protect against primary risks but may have some overlap. It's not just about technology, so organisations really need to work on their risk registers to understand how they are controlling against certain risks and where they are thin.
Information Security Management System
Ideally organisations should be looking at implementing some form of ISMS (Information Security Management System). Something such as ISO27001 or IASME to continually evaluate, test and improve their IT security.
It's now critical to have a framework to manage endpoint security as things are moving so fast. A business can't simply rely on IT support and security teams to be responsible for data security. It's the boards responsibility to make the decisions on how they are going to protect against particular risks, divert budgets, etc. It's not the IT team that regulatory bodies, such as the ICO, FCA or SRA will punish if there is a breach. Neither will clients or the media be fobbed off that it's an IT issue, especially if there is no ISMS in place.
Simplify IT environments
As a general rule, all organisations need to be focused on simplifying their IT environments. Over the years there has been too much bloat, in terms of too many applications, servers and data. This bloat has led to complexities.
The more complex an IT environment the more difficult it is to secure. This has to be a primary focus in this new world, simplifying the environment. Needs dependant, generally you can simplify and ultimately secure the endpoint by not having any data or applications running on it, except the bare minimum. The larger the attack surface the bigger the danger of an exploit.
This isn't always going to be possible of course, but where it is, technologies such as Azure Virtual Desktop, Remote Desktop Services and the like do have their place.
Endpoint Security of BYOD (Bring Your Own Device)
More and more organisations are again talking about BYOD (Bring Your Own Device) coming out of the pandemic. In certain instances/circumstances BYOD can be extremely beneficial for a business if, for example, it's giving access to a web based portal to a 3rd party contractor, obviously with some security measures, such as multi-factor authentication. However, as a general business practice, for all staff, BYOD not a good idea because in the main it's difficult for an IT team to really lock down someone's own device properly.
There are various container type solutions that isolate data and applications from the underlying operating system that can be used, but depending on what information that employee is dealing with you might want greater control and monitoring of the device. You can't really do that on an employee's personal device without impinging on their privacy.
Can CYOD help solve Endpoint Security issues?
One good solution can be a CYOD (Choose your own Device) initiative as a sensible middle-ground. That way people get the tech they prefer but the business can overlay whatever security solutions they like. In particular SIEM solutions and intelligent advanced endpoint security protections solutions are more and more critical.
What risks does an endpoint face?
The bulk of the risks that face the endpoint come over the network, as a direct attack against an interface, listening and man-in-the-middle attacks or delivered through an application, such as a web browser or email client. Once the endpoint is breached any follow-on breach to the main corporate network is going to also come from this device.
This is why it's essential to get some control of the connections to and from the endpoint with technologies, such as SASE, CASB and VPNs. It should be noted that generally traditional VPNs are cumbersome and still problematic, and not ideal in a hybrid world.
Next Steps
If you'd like a free initial review of your security controls – without any obligation please fill in your details here and one of our team will get back to you.