Blog
SQL 2000 is going end-of-life
/ Technical
March 8th, 2013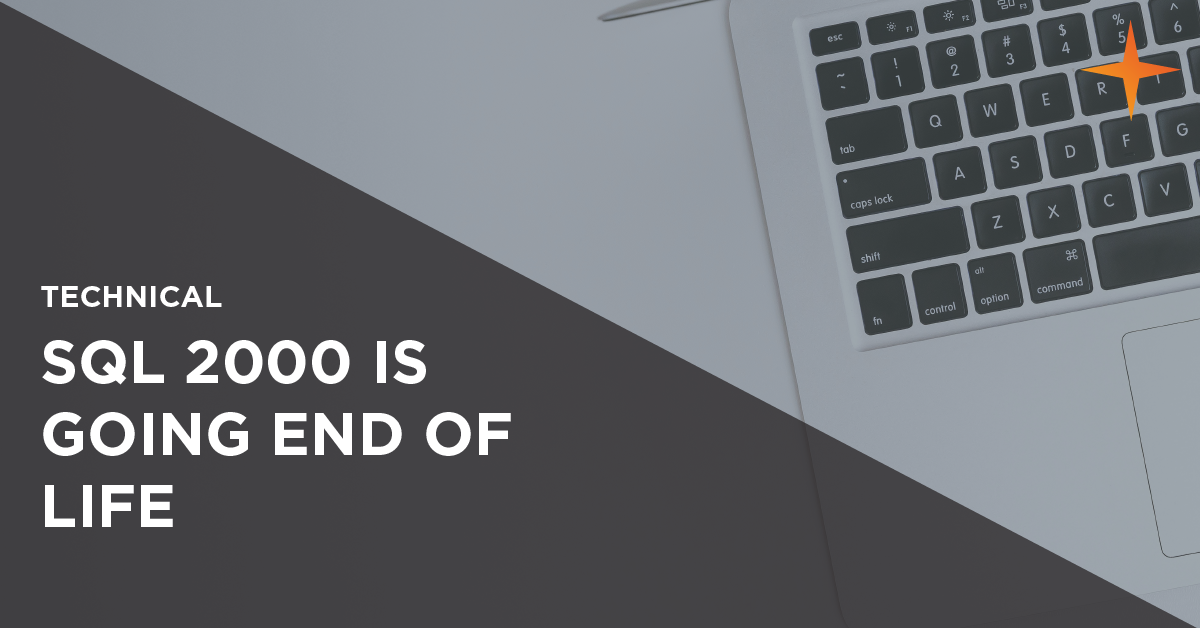 SQL 2000 Standard Edition only has one month of life remaining. The loss of support will mean that no more security updates will be issued by Microsoft.
Although it will be possible to run SQL 2000 after end-of-life date, Microsoft does not recommend this due to security reasons. Therefore it is important that organisations make plans to upgrade. Microsoft is recommending a move SQL Server 2012.
However, this is not the only product which will be going end-of-life within the next 18 months. There are a number of Microsoft products which will also suffer the same fate. Therefore, we have listed the dates of these products below as a reminder.
| | |
| --- | --- |
| Name of Software | End of Life Support Date |
| Windows XP | 4/08/2014 |
| Office Professional Edition 2003 | 8/04/2014 |
| SQL Server 2000 Standard Edition | 9/04/2013 |
| Exchange Server 2003 Standard Edition | 8/04/2014 |
| Live Communications Server 2003 | 14/01/2014 |
| SharePoint Portal Server 2003 | 8/4/2014 |
It is vital that you don't ignore these rapidly upcoming dates, as you will not want to deal with them at the last minute. Testing, roll-out and remediation of compatibility issues take up significant amounts of time, so don't underestimate this. Make sure to allocate proper time to resolve any products in your environment which will be going end of life.