Blog
QuoStar signs The Armed Forces Covenant pledge
March 29th, 2018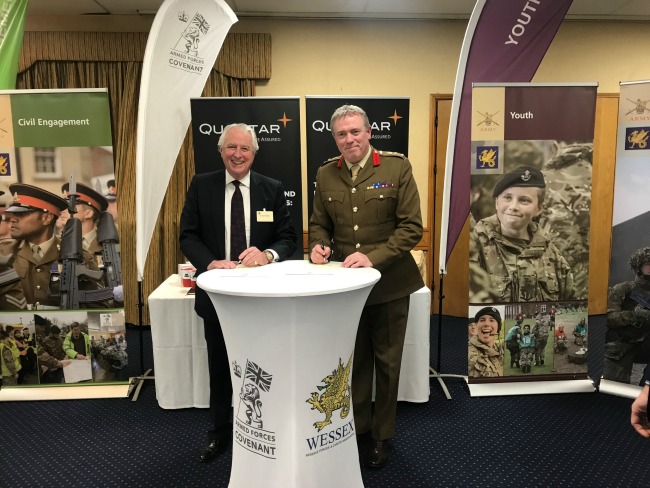 QuoStar has pledged to support military personnel by signing The Armed Forces Covenant.
The Armed Forces Covenant is a nationwide commitment to ensure those who serve or who have served in the armed forces, as well as their families, are treated fairly. Businesses can choose to adopt it as a demonstration of their support to the Armed Forces Community.
There are two key principles of the Covenant. Firstly, no member of the Armed Forces community should face a disadvantage compared to any other citizen in providing public and commercial services. Secondly, in some circumstances, special treatment may be due – especially for those bereaved or injured.
By signing the Covenant, QuoStar will promote itself as a forces-friendly business, supporting the employment of veterans by working with the Career Transition Partnership (CTP) and where possible facilitating the employment of Service spouses and partners. QuoStar will also support those employees who choose to become members of the Reserve Forces and accommodate their training and deployment needed as needed.
Following QuoStar's attendance at a CTP Careers Fair in Newbury, Chairman Dr John Knowles signed the Covenant on behalf of the business at a military event in Bournemouth. QuoStar has joined the 2,400 other businesses in the UK that have also made a commitment to the Armed Forces Covenant.
QuoStar CEO Robert Rutherford comments, "The fact that we already have a number of service leavers in the business excelling within their roles has shown the importance of the Armed Forces Covenant. These individuals have delivered value across the business and – most importantly – to our clients. This success has encouraged us to show our commitment to those that have served and are serving in the military."