Blog
QuoStar launches Veeam cloud storage
/ Technical
Last updated on April 16th, 2020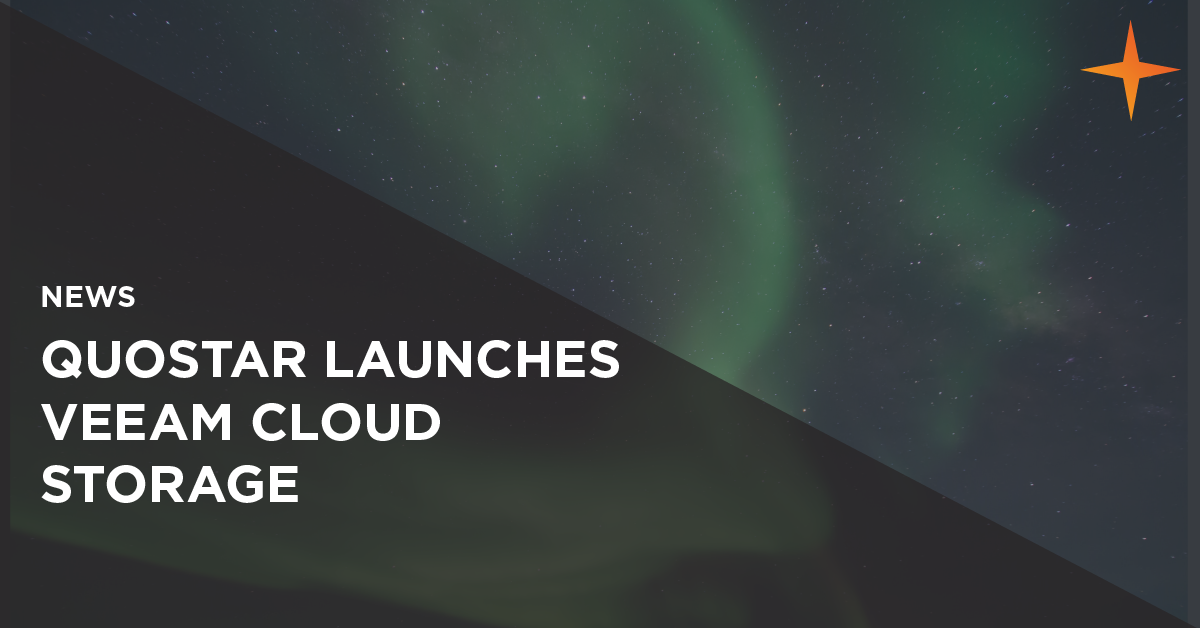 QuoStar, one of the most established cloud providers in the UK market and one of the oldest Veeam partners, has launched a Veeam Cloud Storage platform. The platform allows any enterprise globally to backup and replicates key data, servers or entire infrastructures into QuoStar's highly secure, highly resilient cloud platforms, hosted in some of the most secure data centres in the country.
The Veeam Cloud Storage platform will not only give clients the ability to backup physical and virtual servers in real-time but also the option to revert to backed-up servers in the cloud in a disaster. This gives clients a complete off-site disaster recovery solution at a fraction of the cost of traditional methods.
The whole solution is fast. It uses native compression along with WAN optimisation to get data in and out of the cloud. What's more, it works on a straightforward billing system on a per GB basis, unlike many rivals. The entire cloud platform fits all relevant compliance standards required by sensitive sectors, such as the finance and legal.
QuoStar's CEO Robert Rutherford comments: 'Veeam is the largest and most advanced player in the virtualised backup world. We've taken this proven and familiar technology and engineered it into our 4th generation cloud platforms. This gives our clients a straightforward click-and-go environment that they can rely on. They don't need to take risks by using any of the comparatively immature products on the market.'
The Veeam Cloud Storage platform is available now and can be trialled without risk or obligation. QuoStar's consulting teams can also assist with any added complexities or requirements.