Blog
QuoStar achieves ISO 27001 accreditation
/ IT Security Services
August 17th, 2009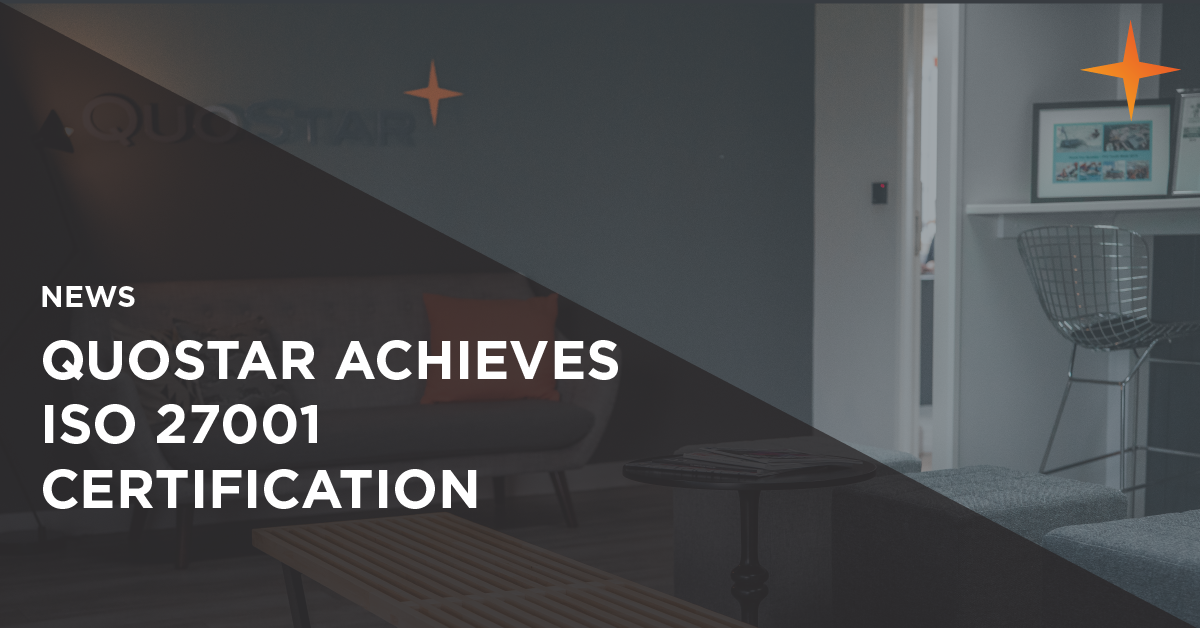 Leading IT consultancy and support provider, QuoStar has achieved ISO 27001 accreditation for its secure data and information systems.
ISO 27001 is the global standard for Information Security Management Systems (ISMS). By obtaining this accreditation, QuoStar clients can be assured that the company has structured its ISMS to the highest standards.
QuoStar already breaks the mould in the IT sector and has gained a reputation for focusing on its clients' strategic business needs rather than just tactical IT requirements. The ISO 27001 accreditation delivers an extra level of client confidence.
Robert Rutherford, CEO of QuoStar, explains: "A part of the strategic outsourcing model we offer our clients, and through our QuoStar Hosted Desktop Software-as-a-Service initiative, we are responsible for large volumes of proprietary, sensitive and often irreplaceable client data held on our systems.
"The ISO 27001 is a stringent accreditation and acquiring it has you jumping through hoops. However, trust is vital in business relationships – none more so than in our sector. So it makes sound commercial sense for us to document our security and organisational policies and gain accreditation. It provides further client assurance and gives us another competitive edge in this market."