Blog
QuoStar appoints Dr John Knowles as Non-Executive Chairman
March 2nd, 2012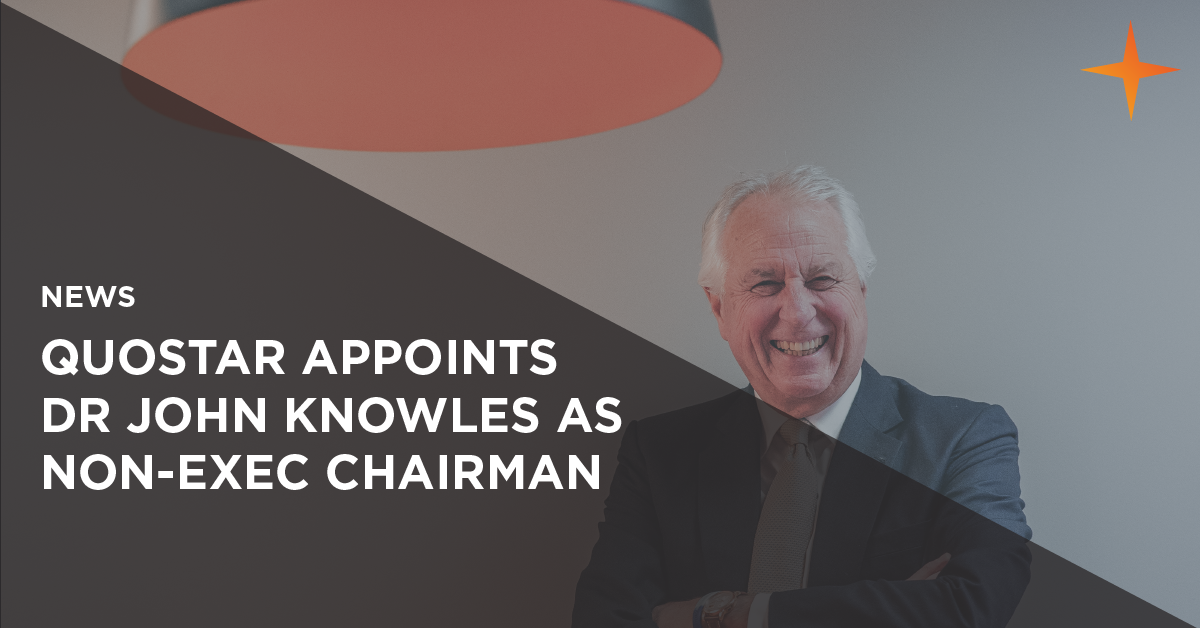 IT consultancy and outsourcing provider QuoStar has today announced the appointment of Dr John Knowles as non-executive chairman. John will work with the founders – Robert Rutherford and James Stelfox – to grow the size and reach of the business. He will also assist with the management of that growth and work on a number of important strategic projects within the company.
Robert Rutherford, CEO of QuoStar, comments
"An experienced and ambitious businessman, John is a strong addition to our team. This appointment highlights the fast growth of QuoStar and the attraction of the firm to respected individuals in the industry. John has a proven record of delivering continual innovation, quality and trusted service to some of the world's largest brands, such as Intel, Nokia and Motorola, for over 30 years. His beliefs and values complement our own, which when coupled with his growth experiences can only benefit QuoStar and the long-term relationships we enjoy with our clients. The future has always been bright, now it's a little brighter."
John Knowles has a long history in business since starting his career in the Shell graduate management programme. After a number of successful years with Shell, John took a Short Service Commission in the Army. On leaving the Army, John joined DEK in 1974. After seven years he was appointed managing director and, in 2000, became Chairman. DEK now employs over 800 staff in numerous locations globally with key manufacturing sites in Weymouth, UK and Shenzhen, China. It is the world's leading provider of screen printing equipment and processes for diverse industries. These include surface mount technology (SMT) and semiconductor and fuel cell and solar cell manufacture.
Dr John Knowles adds,
"Since stepping down after many years on the board of Bournemouth University and Poole Foundation Trust Hospital, I wanted to invest my time in helping this thriving business achieve its full potential. QuoStar has a great reputation for its trusted consultancy services and is particularly well known for its work within the local community, as well as across the UK. I look forward to joining the team and being a part of QuoStar's ambitious plans for the future."
About QuoStar
QuoStar is a rapid-growing, privately-held information technology firm headquartered in the United Kingdom. QuoStar delivers strategic and technical IT consultancy, IT Outsourcing and a comprehensive range of enterprise-class managed cloud services. Their client profile encompasses a range of industries, with a turnover of up to £200M in the UK and overseas.