Blog
QuoStar achieves ISO 20000 certification
/ IT Security Services
June 6th, 2012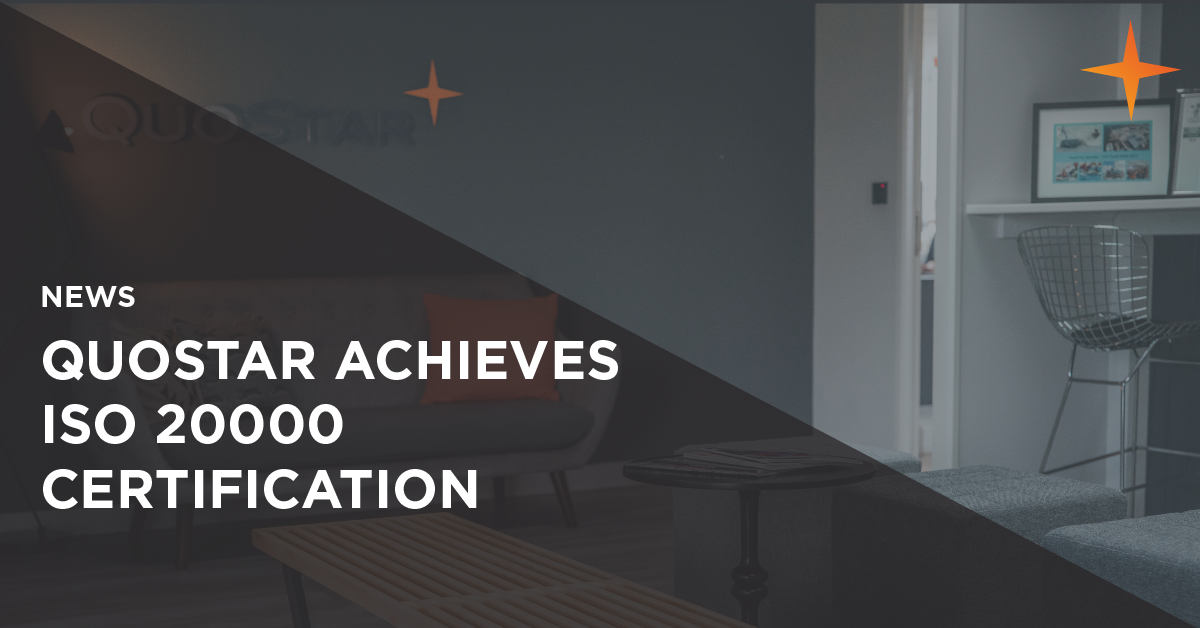 QuoStar Solutions, the IT consultancy and outsourcing provider, has today announced that it has been awarded ISO 20000 certification. The international standard recognises the highest level of service quality for clients and facilitates continual improvement; both of which align with QuoStar's business strategy and ethos.
Based on ITIL (IT Service Information Library), ISO 20000 was given a major upgrade in 2011 and is now recognised as the "best practice" Service Quality Management Control System for IT Service globally. As such, many now widely consider ISO 20000:2011 as the "ISO 9001" for IT service companies and departments specifically. Due to the fact that ISO 9001 only sets out generic requirements for quality standards that are applicable to all organisations, regardless of type, size and product provided.
Along with its new ISO 20000:2011 certification, QuoStar is also certified to ISO 270001. It's the only international information security standard against which organisations can seek independent certification of their Information Security Management Systems.
Robert Rutherford, CEO of QuoStar, says: "A limited number of IT service organisations in the world that hold both of these certifications. With this new certification, we are making a clear statement to our clients by demonstrating our commitment to delivering world-class security and service on a continually improving basis.
Certifications like these have become an important differentiator for us. They provide our clients with an independent assessment of our service quality and security. Even though ISO 20000:2011 is a difficult certification to achieve and maintain, we commit to meeting all of these important standards so we can continue to provide a consistent, high-value service that our clients can trust."