Blog
Microsoft's new server offering: Windows 2012
/ Technical
February 27th, 2013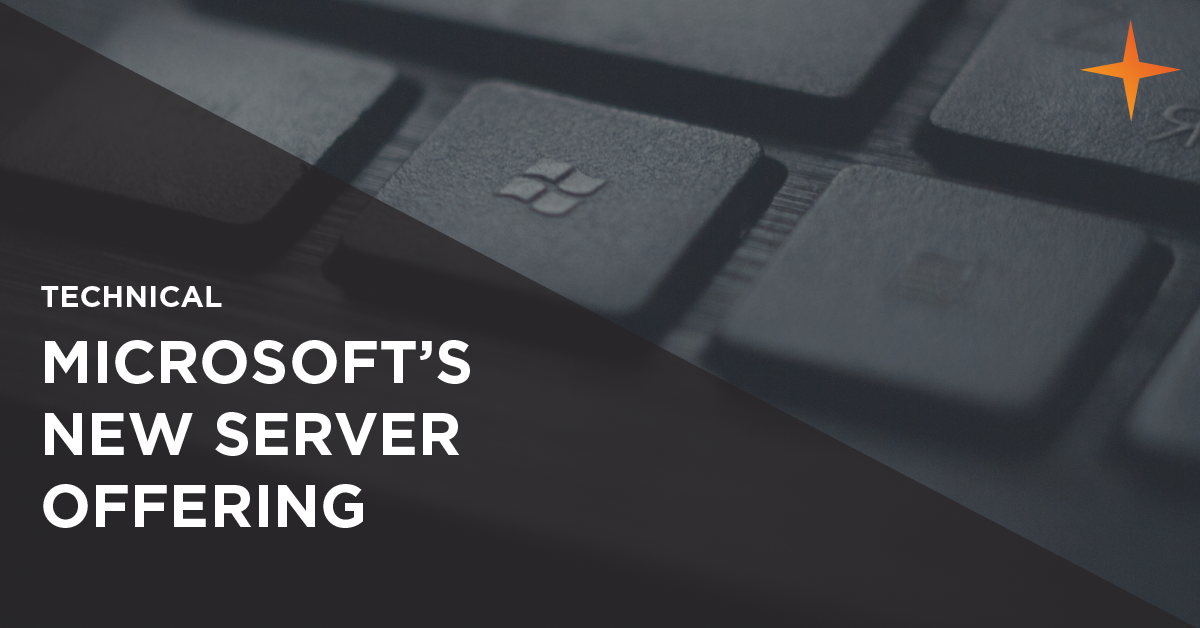 I just wanted to take some time out to write about Microsoft's new server offering, Windows 2012. There has been lots of hype over this operating system as a 'Cloud OS' and it certainly has lots of exciting features.
But what a lot of people aren't speaking about is how it can help the SMB market. It will open a lot of doors and features that could not previously be met by an SMB's budget.
Standardised features
Firstly, Microsoft has changed the features available in standard and enterprise versions of the software. This is good for the SMB market as they are now the same. The only difference is the licencing of virtual machines if used as a hypervisor. This allows SMBs out there to utilise tools such as clustering that previously was too expensive and unjustifiable.
Hyper-V 3
Secondly, I think is a big one, is Hyper-V 3 and for three major reasons I will discuss below.
1. By purchasing a standard licence you can run the Hyper-V role on the base hardware and then two further instances of Windows 2012 on this hypervisor. This is a very cost-effective way to bring virtualization to your company and reduce licencing costs at the same time.
2. Live migration between hosts gives you the option to move a server from one host to another while it is on. This can go one step further and takes away the need for shared storage which is typically a dependency for these architectures. This gives your company high availability at the price of a windows licence which is a big plus when competitors charge for these features.
3. Hyper-V Replica to remote host replicates a targeted virtual machine to another chosen host. This could be an offsite host at a data centre or even on the same campus. The nice thing about this technology is that you lose only between 1 second and 10 minutes of data. This sort of protection usually comes with a large price tag but now it's available for that Windows licence cost.
Data dedupe
The third feature I want to cover is data deduplication, the process of removing duplicate data from a targeted storage. In IT we are constantly battling company storage requirements for many reasons. The best use I see for dedupe is file servers and profile locations where users will save the same documents to their 'My Documents' and Home drives. This will no longer be an issue as dedupe will pull back as much of that wasted space as possible.
Storage capabilities
Fourth and finally is storage capabilities. You can natively configure Windows 2012 as shared or remote storage. If you can't afford a storage area network but have a real need for shared \ remote storage two options are available to you.
iSCSI targets are built in so you can configure your server to provision storage to any of your other servers on your network.
NFS 4.1. is built from the ground up and is easy to manage and configure. This provides truly shared storage across your environment from simple file shares to targets for virtual server disks.
Putting all the features I have highlighted together could deliver your company the following:
Reduced hardware costs by utilising existing hardware to run more Windows instances reducing total cost of ownership on hardware and software.
Deployment of shared storage infrastructures without investing in costly storage area networks.
Document and build full disaster recovery and business continuity solutions for your environment.
Conclusion
Windows 2012 now allows your organisation all the benefits of an Enterprise infrastructure at an SMB price.
These features are just the ones I think are top for SMBs, but there is much more packed into Windows 2012. Don't take my word for it take a look for yourself on Microsoft's website and start saving costs and boosting productivity or alternatively contact QuoStar to see how Windows can deliver for you.
Robert Rutherford, CEO of QuoStar