Blog
QuoStar supports Bournemouth students in the 2013 Enterprise Challenge
November 26th, 2013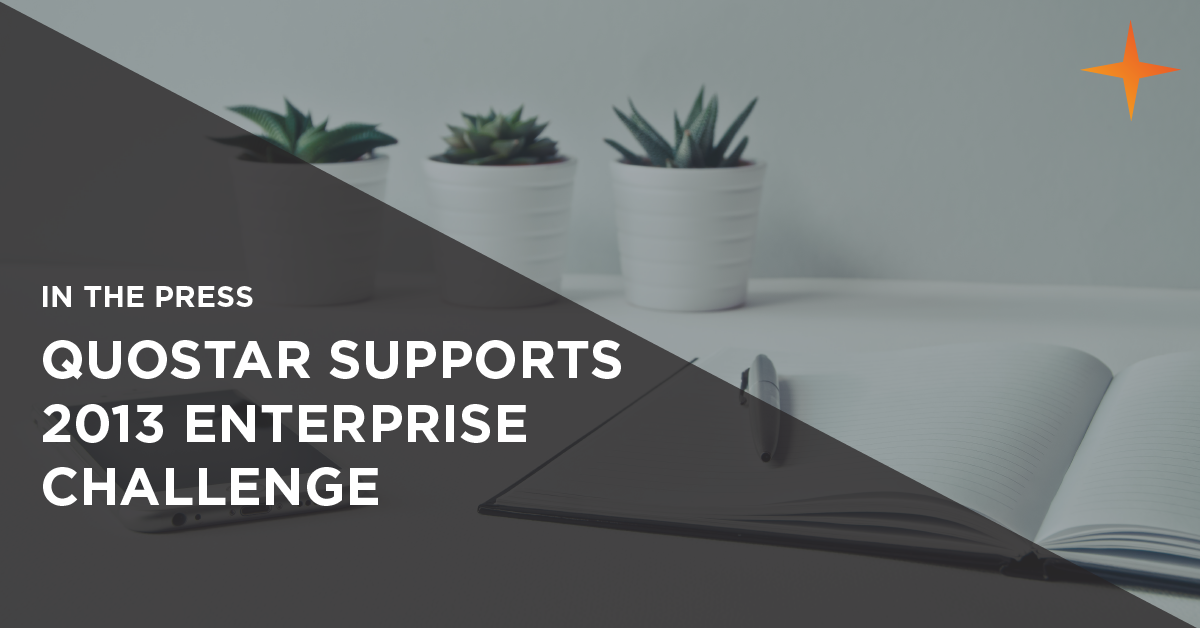 Businessmen and women of the future are putting their talents to good use in the 2013 Enterprise Challenge.
Six schools are competing to run the most successful businesses with the support of mentors from the real world of business.
The Daily Echo is following their progress with profiles of the Bishop of Winchester Academy and Parkstone Grammar School already featured in the pages of our education section, The Knowledge.
This week it's the turn of Wimborne's QE School where two businesses have been set up by Year 12 pupils, all of whom are taking BTEC Enterprise and Entrepreneurship.
Intrinsic has appointed Jack Wood as its managing director and has come up with the novel idea of a post-it note stand.  The team is being supported by QuoStar, IT and business improvement consultants based in Bournemouth.
"We offer coaching, mentoring and guidance," said QuoStar's Robert Rutherford. "We have been involved in the judging for a few years and now it's time for us to take part."
Affecto, with Sarah Griffiths at the helm, is getting involved in innovative and creative glassware as well as the fashionable cupcake business. Weymouth-based DEK, which manufactures machines used in the assembly of circuit boards and photovoltaic solar cells, is helping Affecto.
DEK's John Knowles said: "We have been involved in this initiative for many years. We are very supportive of young people getting involved in the industry and come to see them on a regular basis."
QE head Martin McLeman added: "Enterprise Challenge has been very successful here over the last few years. We get a tremendous amount of support from all the business leaders."
When all six schools have produced their products they will attempt to sell them for a profit at Castlepoint in Bournemouth, the Dolphin Centre in Poole and West Quay shopping centre in Southampton.
The Echo will continue to follow their progress until winners are announced and awards presented in February.
Source: Bournemouth Daily Echo