Blog
In the press: Solicitors told to up security after couple loses £45,000
/ IT Security Services
January 7th, 2016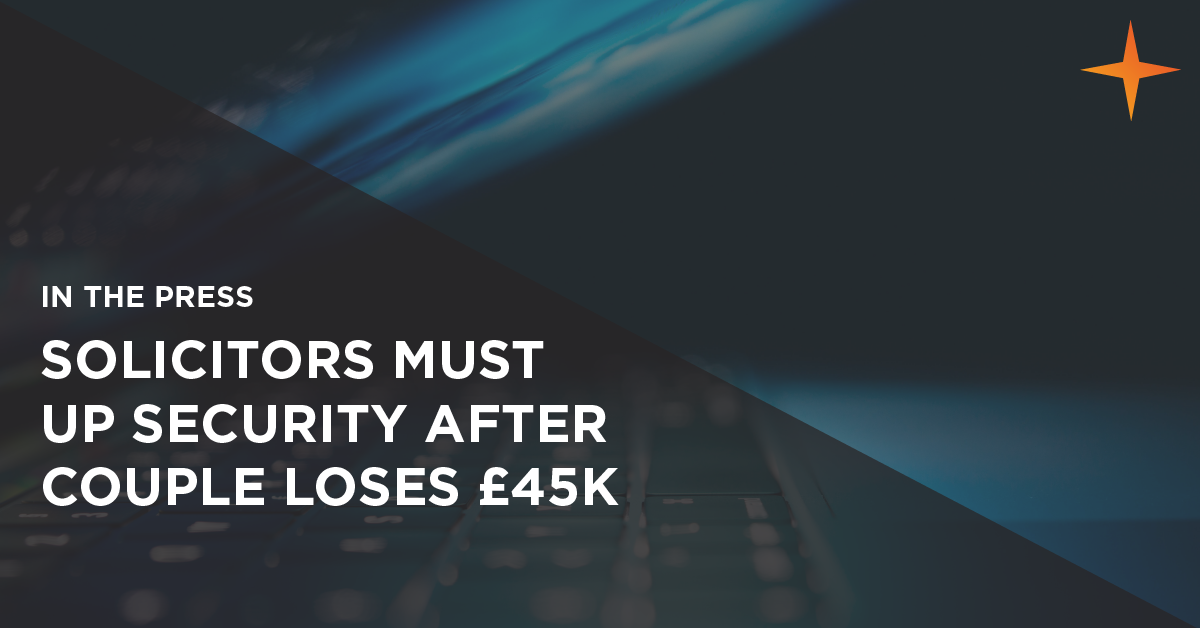 Law firms have been urged to increase security measures in the wake of online scams where hackers pose as solicitors.
In a recent case published in the Daily Mail Online, a newlywed couple lost their £45,000 deposit for a three-bedroom home in Bishops Stortford in Hertfordshire after sending the money to a hacker rather than their solicitor.
In this case, the hacker monitored emails between the buyer and solicitor. Then sent a fraudulent email from the solicitor's address asking the deposit to be paid into an alternative account. It was only when the solicitor said the money had not arrived that the scam was revealed.
According to the Solicitors Regulation Authority, around four companies a month are being targeted by fraudsters.
In response, Robert Rutherford, CEO of IT consultancy QuoStar, recommends that solicitors use encryption technologies and secure online portals to prevent consumers from losing their hard-earned savings.
Read the rest of the article online on Mortgage Introducer