Blog
In the press: Seven months to go: 'Business as usual' throughout the 2012 Olympic games
/ Managed IT Services
January 3rd, 2012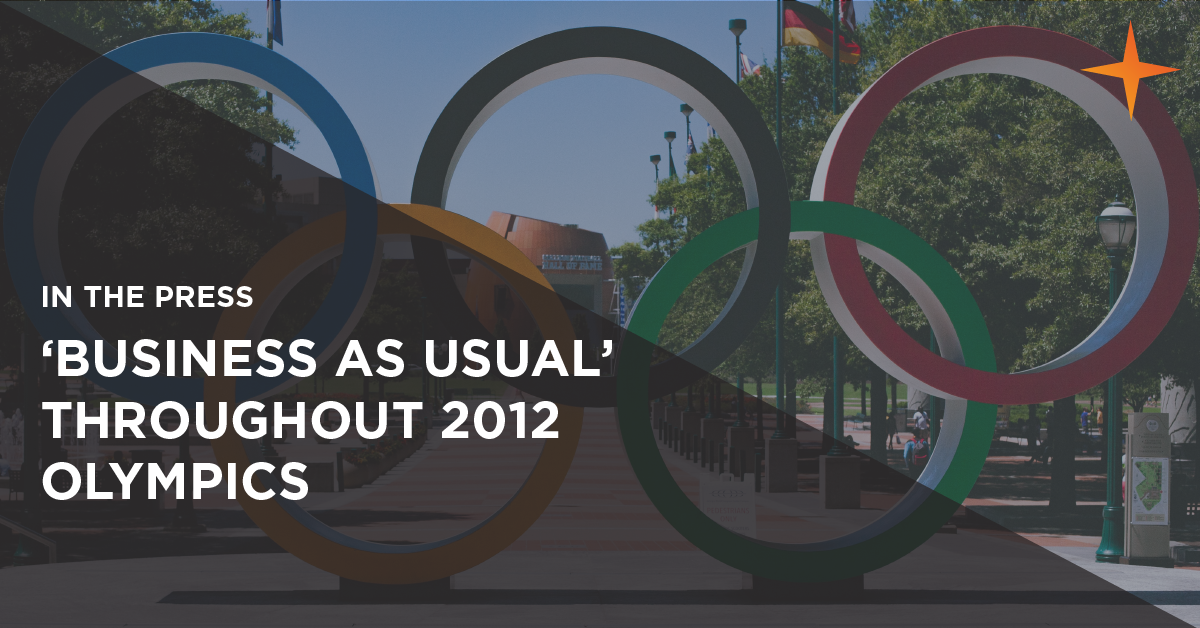 In just seven months time, the world's greatest sporting event will be taking place in Great Britain.
The Olympic and Paralympic sailing competitions, hosted in Weymouth and Portland, are expected to attract up to 50,000 people a day – as residents and visitors make the most of a free live site and cultural events.
An opening ceremony on Weymouth Beach will kick-start the action on July 27 with Olympic racing will begin two days later and end on August 11. The Paralympics will run from August 29 to September 9.
Businesses are being warned to expect 'business as unusual' throughout the Games and Dorset businessman Robert Rutherford, managing director of QuoStar Solutions, an information technology consultancy and outsourcing service provider, believes it is 'madness' not to plan for everything from road closures to a disaster.
He said: "The Olympics are obviously of benefit to the country for a number of reasons.
"However, with large events, the risks to businesses also grow. Businesses in Weymouth, London, and throughout the country should be revising their plans way in advance of the events.
"At a high-level, the generalised risks rising for businesses located in or around Olympic areas are travel disruption, such as staff not being able to make it into work, supply chain issues and restrictions on goods and services out.
"A significant disaster, such as a fire or explosion, may not affect your business directly but it could affect your key suppliers."
Mr Rutherford, who is a former manager at DEK in Weymouth, added: "All of these areas should be covered in a business continuity plan (BCP) and or a disaster recovery plan.
"Here's another way to think of it: you pay for insurance policies, you lock the server room, you close your windows, you put the building alarm on… but you don't know how you'll deal with a disaster? Madness."
Mr Rutherford's top advice for a good business continuity plan are:
Lead from the front – drive and accountability must come from the board
Keep it Clear – the plan should be easy to read and understand
Communicate – everyone involved should be aware of the plan
Responsibilities – every member of the team should know their responsibilities
It's not just IT – focus on people, suppliers and key customer accounts
Test and improve – the plan should be tested at least once a year and improved continually
Identify every risk – know every risk to the business, no matter how minor
Plan for significant risks – a single server failure, an extended power cut, a flood, fire, flu pandemic, etc
Mitigate risks – If you can remove areas from your plan by mitigating risks now then do it
Link in third parties – be confident that your key suppliers can come back from the worst
Source: Dorset Echo