Blog
In the press: New BlackBerry hits UK stores
/ Technical
January 31st, 2013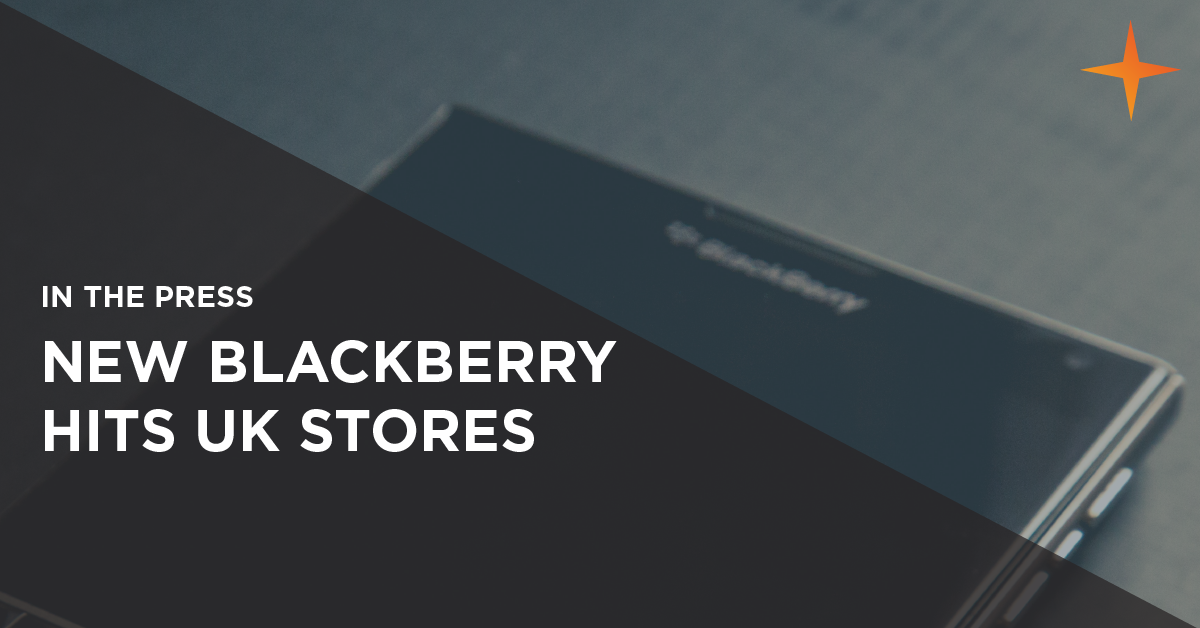 The latest BlackBerry smartphone will hit UK stores today after being, unveiled yesterday.
Two BlackBerry 10 handsets with a new software system, were launched by parent company Research in Motion (RIM) at six events around the globe, in tandem with an announcement that the Canadian firm has rebranded itself as BlackBerry in line with its biggest product.
And the UK will be the first to get the touch-screen Z10 where it will go on sale today, with Canada and the UAE getting it in February and the US having to wait until March.
Thorsten Heins, president and chief executive of RIM, said the timing for the Q10, which features BlackBerry's trademark Qwerty keyboard, depends on testing but is hoped to hit the market in April.
Mr Heins said the new software system was centred around the BlackBerry Hub, whose key feature is the ability to amalgamate information from multiple apps, like Facebook, Twitter and LinkedIn simultaneously within phones in real time.
"We intend to lead the move from mobile communication to mobile computing," he said.
The unveiling was designed to appeal to BlackBerry's core business users as much as social users of systems like BlackBerry Messenger (BBM) with software allowing users to use their phone for both work and personal use but keep them separately secure – an innovation Mr Heins hopes will persuade people to "go from using two devices to one".
Robert Rutherford, CEO of QuoStar Solutions, thinks the firm may have taken a major step in making it commercially viable for employees to use their own devices to access work networks.
"Traditionally "bring your own device" (BYOD) has had two major drawbacks, it wasn't secure and it wasn't practical," he said.
"The security risks for BYOD devices are more or less the same as company-owned devices. It is however much harder to control devices the company doesn't own. How do you dictate which applications and services can or can't be installed, either intentionally or unintentionally?
"According to Blackberry, the answer is (on the surface at least) remarkably simple: separate them. Instead of having a work phone and a personal phone, get a work/personal phone. The company might even buy it for you."
He added: "From a practical perspective, the ability to easily separate the two halves of life offers much promise. A device with a functional profile designed for the necessities of business on the one hand and a media/social profile on the other has practical benefits that extend far beyond a healthy work/life balance.
Other new features include the ability to hold video calls within the BBM instant messaging system and a new app called Screenshare, which works with BBM, will allow users to give virtual access to their phone's screen to look at pictures and other content.
A high-tech camera with the ability to capture high-quality stills from a sequence of video, plus a new picture editing system, is also included.
There are 70,000 apps available for the new system already via Blackberry World, the firm said, with Skype, Amazon Kindle and Angry Birds amongst those committed to the system.
But Adam Leach, principal analyst at Ovum, thinks despite the new features the phone will still be a "niche" product.
"The Blackberry 10 platform offers a differentiated user experience in today's crowded and homogenous smartphone market. The Blackberry Z10 and Q10 will stand out from the Android masses and look distinct from Apple's iPhone.
"The user experience of Blackberry 10 introduces some nice new features but importantly builds on Blackberry's UI heritage and therefore will certainly appeal to existing Blackberry users. However, the challenge for the company will be to attract new users and those that have already moved to alternative smartphones.
"Blackberry has rightly focused on ensuring that the Blackberry 10 devices have a large catalogue of content and applications which is now essential for any modern smartphone, and achieving 70,000 applications at the launch of a new platform is good start.
"However, Ovum believes that despite a well-designed Blackberry 10 platform, that will certainly attract short-term interest from existing users, the company will struggle to appeal to a wider audience and in the long-term will become a niche player in the smartphone market."
Source: E&T