Blog
In the press: Intel's Hybrid Ultrabooks offer hope for the PC brigade
May 9th, 2012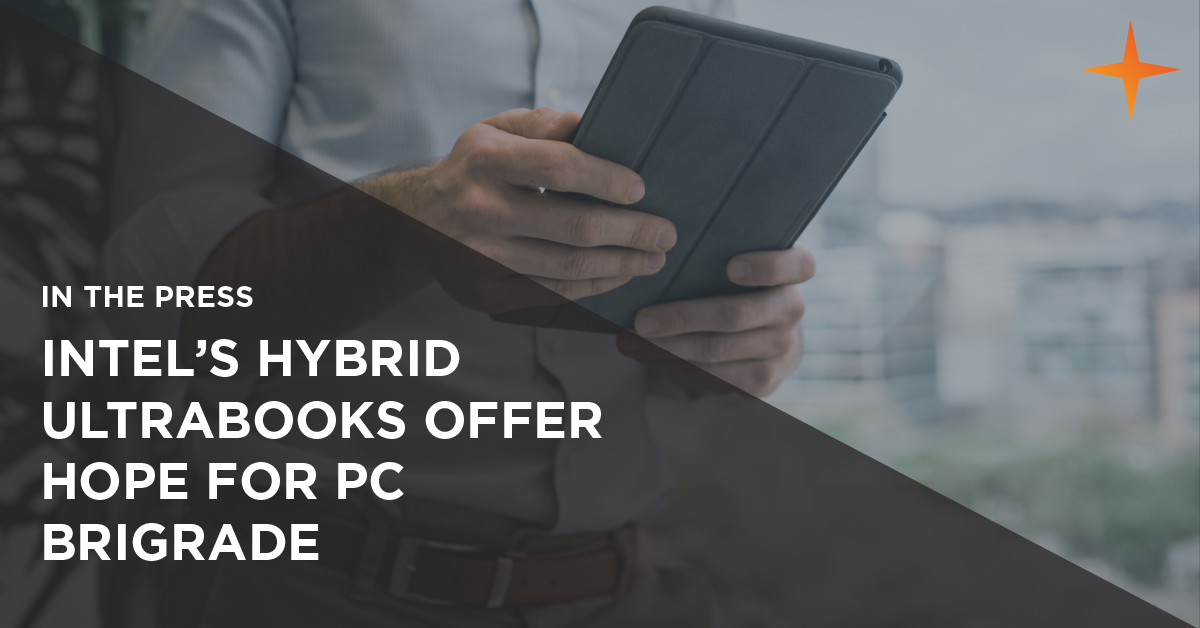 Intel and Microsoft are hoping hybrid ultrabooks will soon be a common sight in the workplace.
The former sees the format as the perfect vehicle for its Ivy Bridge chipsets. While Redmond is looking to use the format to grab a share of the tablet operating system market.
With their touchscreens, intuitive interfaces, instant-on capabilities and portability, tablets have taken the consumer world by storm since Apple launched the iPad in April 2010. While Ultrabooks also benefit from this instant add-on feature they are bulkier and heavier than tablets – which is where the hybrid Ultrabook could shine.
Although tablets are not as prolific in the business world currently, the economic advantages of providing and supporting a single hybrid ultrabook to employees, rather than multiple devices, could attract enterprises.
Robert Rutherford, from IT consultancy QuoStar Solutions, said that Microsoft would be the obvious choice to provide the operating system.
"Windows 8 could allow Microsoft to sew up the mobile market. Which would give Apple plenty to worry about as the market leader in tablets," he said.
"If IT departments are able to provide their users with a Microsoft product they can easily control, they will."