Blog
In the press: Back to the drawing board for school ICT
January 27th, 2012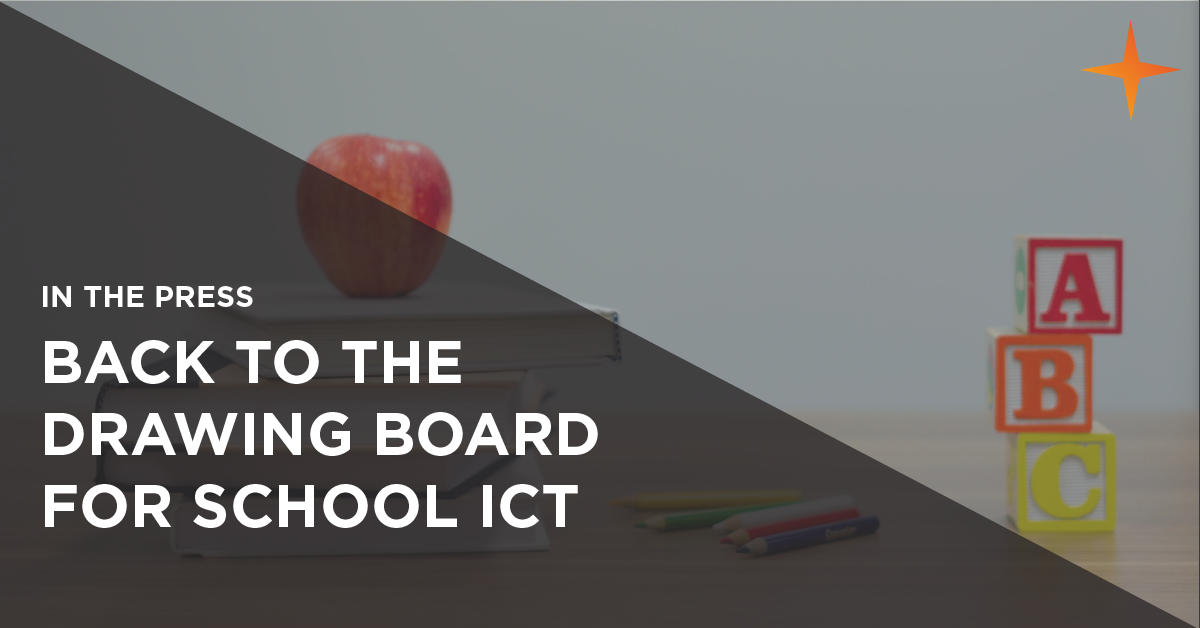 Channel players have reacted positively to the scrapping of the school ICT curriculum and are unconcerned about any potential effect on revenues
Industry onlookers have welcomed the announcement that the government is to scrap an outdated and uninspiring ICT curriculum as good news for the UK tech sphere.
Education secretary Michael Gove earlier this month revealed plans to shelve the compulsory teaching of ICT in schools from September. The plan has met with almost universal approval from figures across the tech industry.
Part of the idea is to involve private enterprise in the development of IT skills and training, and heavyweights including Microsoft and Google are already set to get involved. Dan May, operations director at VAR Ramsac, welcomed the fact that the ICT industry will be granted input into how its skills are taught.
"We have long championed a more realistic and relevant approach to ICT in education, having found from our own recruitment needs that many potential school leavers lack a breadth of understanding of the IT industry," added May.
John McGlinchey, European vice president of trade body CompTIA, was another to welcome the potential involvement of the industry in setting the educational agenda.
"I am hoping that this will go on to include the IT industry as a whole and that they will consult on a wider basis on what it requires," he said. "Students who are currently coming from schools into colleges understand IT to be about Word, Excel and PowerPoint. They are so bored. We are failing to inspire kids that a career in IT is the right thing. This will change things at a grass-roots level and we will see the benefits in years to come."
VARs unconcerned by ICT axe impact
Although the government has clearly signalled its intention to spend less on big-ticket hardware deals, most channel players have brushed off the suggestion that scrapping the ICT curriculum could hit resellers in the pocket.
Steljes specialises in supplying audiovisual tech to the education sector, but sales and marketing director Martine Dodwell-Bennett was unconcerned by Michael Gove's announcement.
"This does not mean that schools will be cutting back on spending on hardware – quite the reverse," she said. "Complex subject matters are best explained to the whole class on an interactive whiteboard, before splitting up into smaller groups."
Howard Hall, managing director of public sector-focused VAR DTP Group, claimed that his company generally steers clear of the schools market.
"It takes so much selling into a school – they need a lot of TLC. And the business will typically be transactional," he explained.
Hall pointed out that a number of big schools ICT players are still hurting from the collapse of the Building Schools for the Future scheme.
"But I am not sure whether [this announcement] will affect them dramatically; there is still a need for IT [in schools] in terms of getting people ready for industry," he added.
Robert Rutherford, technical director of hosted desktop specialist QuoStar, maintains that resellers who "predominantly focus on pumping equipment into the education sector" will feel the pinch.
"There will still be spending, although more long-term back-end and infrastructure," he added. "But the education channel is heading for some turbulent water; it is the last bastion of the old way of making money in IT: selling hardware alone."