FREE GUIDE
How to choose the best cloud-based phone system for your business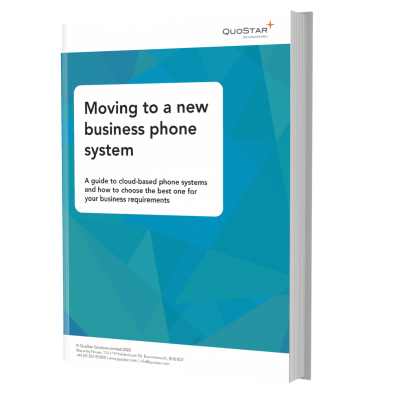 Are you looking for a new phone system?
Phone systems are a necessity for all businesses, yet many are finding that the solution they have in place doesn't deliver - whether that's in terms of features, usability or cost. A poor user experience for employees and customers alike can hurt your business and project a less than professional image.
With modern phone solutions now offering more than just 'voice', there's plenty of options out there for businesses who are looking to upgrade their phone system. However, as with every technology investment, it's important that you don't rush the decision-making process. You need to completely clear on your business requirements and goals, so you can fully evaluate all the options and select one which will deliver measurable improvements. 
To help you navigate this process and reduce the risk of a poor investment, we have put together a comprehensive guide on how to evaluate cloud-based phone solutions.
This free guide will cover:
Common issues with traditional phone systems and how to prevent them from reoccurring with your new systems

8 ways cloud-based phone systems benefit your business

How to decide which phone system you should choose

How to evaluate your phone system options

A checklist for your new phone system