CIO Service
QuoStar provides your business with a strategic IT partner who works with senior leadership to ensure IT is aligned to the business and continually delivers measurable, tangible results.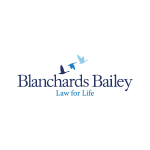 "At Blanchards Bailey we recognised the strategic importance of technology and its potential to deliver a significant competitive advantage and better client service. As lawyers, we don't have all the necessary skills to achieve the results we want and therefore we partner with specialist IT firms to deliver the very best secure systems. We have recently partnered with QuoStar, to provide us with a Chief Information Officer Service, providing the board with strategic IT knowledge and expertise. Quostar give us the technical, operational, and strategic skillsets of a highly experienced senior IT professional, but on a basis that fits our firm's needs and budget. We're in the early stages of our partnership, but the initial reviews have already delivered dividends and we look forward to working with QuoStar on a long-term basis."
Paul Dunlop
Managing Partner, Blanchards Bailey LLP
WHAT CAN THE CIO SERVICE DO FOR YOU?
As IT continues to play a larger role in operations, it's never been more important to ensure investment in IT is prudent, strategic, and designed to contribute to the overall success of your business.
At the enterprise level, the IT budget and strategy is typically managed by the CIO. However, it's not always commercially or operational viable for a mid-sized organisation to hire and retain a senior internal IT professional on a full-time basis. Access to these professional IT management skills and expertise delivers a distinct competitive advantage. 
With the right management, IT can improve the business's bottom line, aid client engagement and service delivery, and improve staff retention.
QuoStar believes that, in today's highly competitive global marketplace, mid-market businesses deserve to harness the transformational potential of IT as well. That's why we developed our CIO Service, to enable businesses to access the skills, expertise and commercial acumen of a CIO-level consultant, but on a flexible, cost-efficient basis. 
All businesses should be using IT strategically in order to get ahead. The QuoStar CIO Service uses a proven framework to drive positive change through the use of IT; enabling mid-sized businesses to gain stability, security and competitive advantage in a rapidly evolving marketplace. This comprehensive service supports organisations throughout their entire IT transformation journey; from evaluating current standing and areas for improvement, through to building and implementing a roadmap and change plan. 
We have delivered positive transformations for organisations of all sizes. We can work with firms both with or without an internal IT team in place. Where a business does have its own IT team, QuoStar delivers the CIO Service in partnership with them, allowing for knowledge sharing, and further growing the internal experience and capabilities. Watch the full video to find what we can do for you.
WHY PARTNER WITH QUOSTAR?
We're focused on consistently delivering excellent client service
To date, this year, we have consistently received positive feedback from all our clients regarding our service delivery.
We've retained nearly 100% of our clients since our inception in 2005
Every service, every project every interaction is backed by our Outcome Assured guarantee. We promise to deliver the results expected.
WHAT'S INCLUDED
The 6 core deliverables of the CIO Service
TRANSFORMATION ROADMAP
With a timebound schedule of change and KPIs to measure success
A DEFINED IT STRATEGY
Aligned with your long-term business goals and objectives
STRATEGIC LEADERSHIP
IT-focused, board-level leadership from your allocated CIO, throughout
YOUR RESULTS
Achieve measurable outcomes with QuoStar
MEET THE TEAM
QuoStar's CIO Consultants
We have a number of consultants ready to support your business and deliver a transformational IT strategy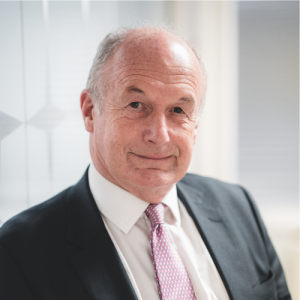 Sector: Legal, Financial Services, Technology, Property
Chris is an internationally renowned CIO with over 20 years' experience in legal and financial institutions. Since 1996, he has held CIO-level positions at NPI Asset Management, Ashurst, Mimecast, Kennedys, HFW, and Clyde&Co. At the latter, he was responsible for the IT, the Business Acceptance Unit and Litigation Support across 50+ offices globally, supporting over 4,000 members of staff. Chris advises businesses on IT strategy and how to get the most from their technology.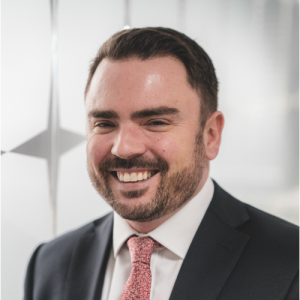 Sector: Legal, Manufacturing & Engineering, Professional Services
Rob is QuoStar's CEO and a well-known industry commentator and IT leader. He is a Business IT graduate with over 24 years' experience delivering IT change and transformation on an international level to organisations of all sizes. His core role is providing leadership, vision and innovation within QuoStar but still consults to ensure QuoStar is closely aligned to the needs of the market.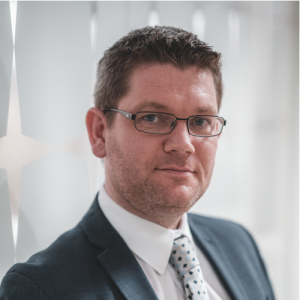 Sector: Manufacturing and Engineering, Professional Services
Simon has over 19 years of experience delivering IT services to small, medium and large enterprises. He has a degree in Business Information Technology and is also a certified ISO 20000 and ITIL practitioner. Simon additionally consults as an IT Director for several QuoStar clients, alongside his main role of heading all of QuoStar's technical operations and professional service teams.
WHO WE WORK WITH
Businesses we deliver the CIO Service for
HOW WE WORK WITH YOU
Understanding The CIO Service Process
YOUR BUSINESS
Do we need a CIO?
If any of these common pain points resonate with you then you could benefit from the CIO Service
Senior leadership is unsure about the value that IT delivers

The IT team would benefit from strategic development and mentoring

An urgent problem requires immediate attention from a technology expert

The board lacks IT expertise and knowledge

It's difficult to track or quantify the return on IT spend
Technology leadership is required, but a full-time CIO is not viable

The business is facing increasing competition and needs a strategic differentiator

There is little or no IT planning or transformation roadmap

An unexpected vacancy in IT leadership

The business wants to get more from IT but is unsure where to start
F.A.Q
Your questions about the CIO Service answered
What is a CIO?
A CIO (Chief Information Officer) is usually the most senior member of a company's IT team. They are responsible for the corporate IT strategy and determining areas of improvement in IT systems and processes.
What does a CIO do?
A CIO's duties can be varied but essentially they are responsible for evaluating new technologies and determining if investment would deliver business benefits, creating and managing the IT strategy, ensuring it aligns to the wider business strategy and overseeing the implementation of IT projects.
We already have an internal IT team, is this a good fit?
It certainly is. The CIO Service isn't designed to replace the IT experts you already have in-house, instead we want you to think of your allocated CIO as an additional resource for your team. The difference is that while the IT team typically focuses on the day-to-day, a CIO is more outward-facing. They will be focused on strategy and leadership, looking at the big picture (e.g. your 1, 3 & 5 years business plans and where IT aligns to that).
Why shouldn't we just hire our own CIO?
Of course, this is an option, but most mid-market businesses don't have a requirement for a full-time CIO meaning it can be difficult and prohibitively expensive to hire someone yourself. With QuoStar's CIO Service you still get access to all the technical expertise and commercial acumen of a highly-experienced CIO-level consultant, but on a flexible, cost-efficient basis.
Who delivers the CIO Service?
You will be allocated a dedicated CIO with relevant sector experience. They will work closely with your senior management team and really get to understand your business, your challenges, your opportunities, and your goals. Your allocated CIO will work with you throughout the duration of the service, but other members of the consultant team are available to share their advice as well.
We outsource our IT support, can we still use this service?
QuoStar's CIO Service is a completely independent consultancy service, so it's not a problem if you already have an IT support contract in place with another provider. We will assess your IT in the context of your business position, so we can identify potential issues which may hold you back from achieving your goals and to a create a strategy which ensures measurables success.
Are you ready to embrace the strategic potential of IT?
Book an online review today and discover the result our CIO Service can deliver for you. In this free no-obligation chat we'll discuss your current business situation and goals, and how the CIO Service can support this.
For more tips and advice on how to use IT strategically, check out our blog