Blog
Where are we with remote access solutions these days?
/ Technical
January 8th, 2013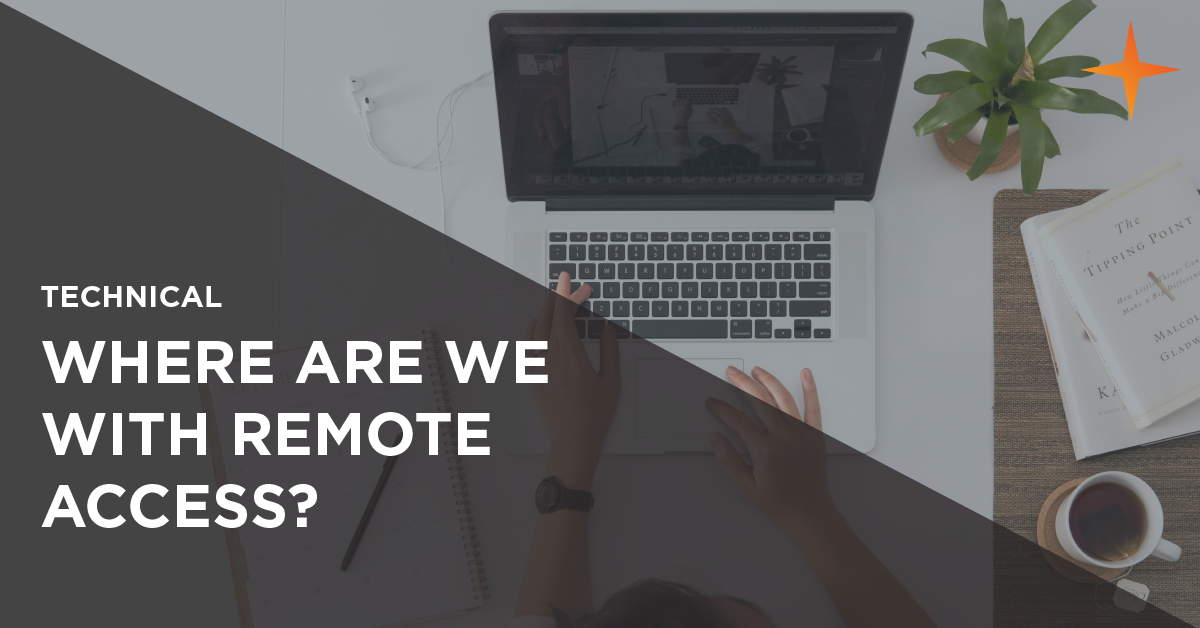 Remote access to internal IT systems is still a big enabler for all types of business. The average business day has extended far beyond 9-5, and it's unlikely that staff are sitting around the office all the time.
As we continue the onward march of technological improvement, one of the most noticeable differences from ten years ago is that bandwidth has dramatically improved, as has its cost and ease of access. Businesses can now get a decent internet connection virtually anywhere in the world, which has made working remotely much more productive and cost-effective. However, when we look into remote access technologies, this same progress is not as clear.
In reality, remote access technologies in this area haven't actually changed very much over the last decade. There's a lot of hype surrounding a number of solutions, but at their root, they aren't particularly new.
Has there been any development?
One way in which these remote access technologies have evolved is the general decline of cumbersome applications (such as client-VPN technologies like SSL and IPsec) that you need to load onto a device to connect to a corporate network. The rise of WAN accelerators is partly driving this, but generally, these still fail to solve many of the fundamental problems and inconveniences of remote working.
In place of these client-VPN technologies, a large percentage of corporate applications now have web-based front-ends instead. These are practically indistinguishable from desktop applications, and also tend to be feature-rich and simple to support. Also, because they lend themselves well to being published over the internet, roaming workers can access them with greater flexibility. Security is somewhat of a concern but suitable encryption and authentication solutions you can address this.
Popular remote access technologies
Another popular remote access technology is thin-client. It allows remote workers to work as if they were in the office, with all of their applications available. Businesses can also use it internally in order to free users from the confines of a traditional PC environment.
The rise of virtualisation still continues with both VDI (virtual desktop) and virtual application technologies. While these solutions previously were not ideal, the improvements made recently have increased their popularity.
You can also use all of these methods to access cloud-based IT systems. Because cloud solutions are able to facilitate remote computing so effectively, it provides the perfect solution for remote working. Of course, most corporations have already been working on this model for decades, with satellite offices accessing systems in remote headquarters on the other side of the world. But now, because someone has put a shiny new cover on it, everyone thinks cloud technology is new.
The truth is the cloud is not new and it is not always the answer. While the cloud can solve many business requirements, it will be hard to justify the adoption of a cloud-based model just on the basis of remote working.
In other words, there are a lot of different options and requirements for businesses to consider. The important thing will be to determine what solutions will best meet your needs and then work towards that.