Blog
Which type of IT support is best for my business?
/ Managed IT Services
April 18th, 2018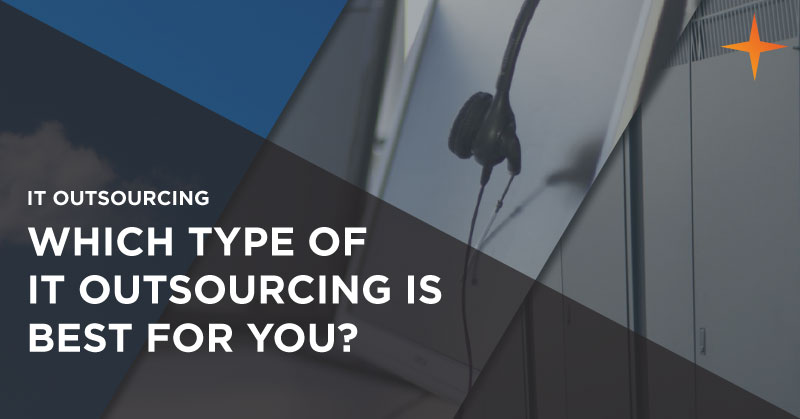 One of the easiest ways for companies to gain other business efficiencies is to outsource part, or all, of their IT to a managed services provider.
There are many options available and in today's blog, we will discuss what each one will typically include.
While the exact names may vary dependent on the provider, the following models represent the typical services offered.
Remote Managed Services
In this model, all or part of your hardware, software, infrastructure, networking and communications is managed remotely by a third party. The IT service provider will monitor, maintain and support your devices from their location. Some of the most common remote services include 24/7 support, infrastructure management, security management, proactive maintenance and operating system administration. It's feasible for many businesses to be managed this way on a day to day basis. In a high-end essence, it's often referred to as "keeping the lights on".
Infrastructure Hosting
Infrastructure Hosting is also known as Infrastructure as a Service (IaaS), part of the umbrella term of "cloud services". This model can include a turnkey IT solution on vendor infrastructure or can use your existing infrastructure in a third-party data centre. Typical services provided as part of this model include 24/7 support, infrastructure management, security management, applications hosting, operating system administration and disaster recovery.
Application Managed Services
This model is typically an addition to Remote Managed Services or Infrastructure Hosting, rather than provided as a stand-alone service offering. An IT Service provider will manage specific line-of-business applications through your application layer, from relatively simple applications and systems such as Active Directory through to complex applications such as ERP systems and business intelligence.
Fully Managed Services
With this model, you will outsource all of your business' IT functions to a provider. However, like all things not all providers are equal. A traditional managed service provider will focus on break/fix support. Only delivering standard elements such as helpdesk, account management, products and resold services. While these services "keep the lights on" they do not really enhance your business.
In order to receive a return on fully managed IT services, you need to find a provider who works in partnership with you. Working proactively as part of your own team to enhance your environment, focusing on vision and strategy to ensure it aligns with and supports the achievement of your overall business goals. It's basically about measuring and improving operations through the intelligent application of technology, process and systems.
Cloud Services
Cloud services are now a primary way for businesses to gain enterprise-class IT systems without the traditional costs which used to come with running them on hardware sat in an office, i.e. CapEx, high end internal IT support, security, network, energy, update etc. The cloud services available now in the main are reliable, secure and robust. It's all about choosing the right model to fit the business. It's often common to have a mix of both in-house and cloud services, a hybrid infrastructure. This is typically where the operational advantage lies. It's still not usual for a cloud-only solution to be right for all but the smallest and simplest businesses.
Obviously, these are just examples of options. True value is returned to a business through detailed analysis and review, to truly understand which options best suit the business where it is now and where it will be in the future.