Blog
How to reduce your IT support costs
/ Managed IT Services
March 16th, 2010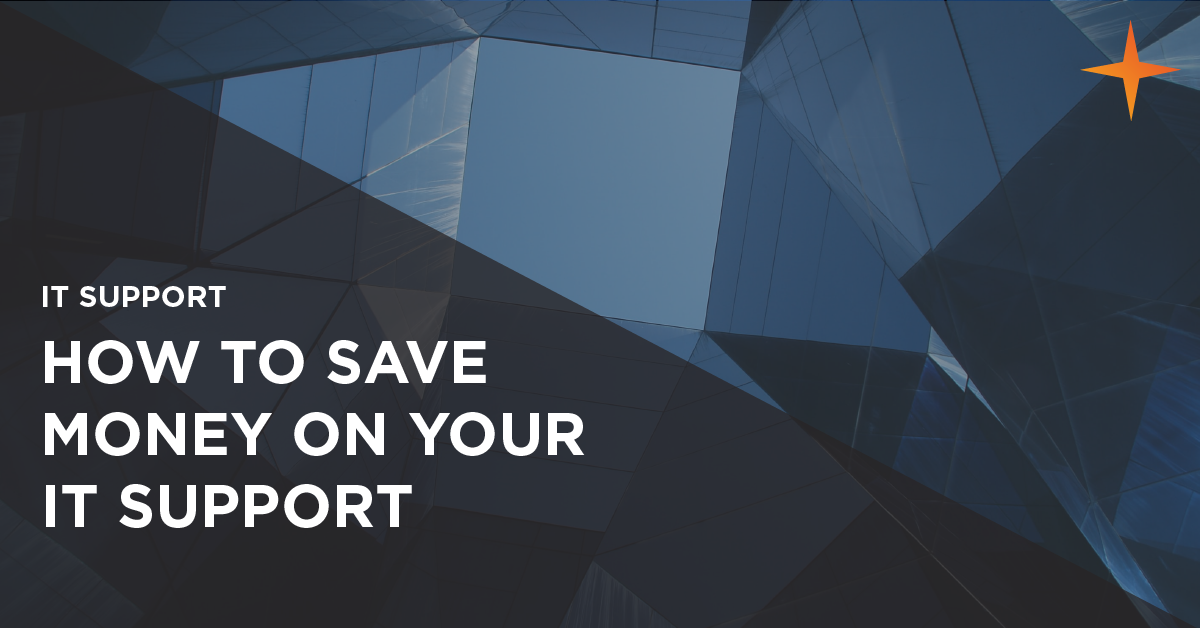 Obviously, cost-reduction within IT is a massive area with so many variables and factors. I can't cover every scenario as it all depends on the company, its systems, its operations,  etc. It needs some real analysis and investigation, and to list all scenarios isn't possible here. I will, however, give you a few very basic, but quick kills that don't need in-depth business analysis and are easy to assess and address.
4 areas where you can save money on IT
1. Look at your communication costs
Connectivity – Leased lines to the Internet and between offices should be reviewed. Technology has moved on at a great pace and it's likely there are new ways to achieve your objectives at a reduced cost.
Phone systems – Look at your spend on calls and maintenance costs for your existing system. It may also be worthwhile to look at VOIP services to see if they fit with your operations. If you do look at VOIP be careful and really look at the figures and performance of the service.
Broadband – If you don't review regularly, then it's likely that you can get more bandwidth for your money or at least shave something off your monthly bill.
Mobiles – Speak to your current or other providers to get a real understanding of where you are spending money, i.e. what type of calls, call destinations, durations, etc. Armed with this information you can probably negotiate a better deal with your current or another provider.
2. Printing
Printing defaults – Set your default printing to economy, black and white only for general everyday printing. If you have a duplex unit then use that to print double-sided by default.
Pay-per-print – Are you paying per printed page? If so, review the costs. It may be more cost-effective to switch equipment, switch suppliers or negotiate a better deal.
Send electronically – If you are printing and sending communications to your customers, it may be possible to slash costs by sending out communications electronically. For example, invoices that are sent via email or downloaded from a secure website.
Education – Educate your user base to print only when necessary – do you need to print every document and email?
3. Look at your power consumption
Consolidate – Look at server virtualization or consolidating numerous systems onto a single server.
Power settings – Configure power-saving settings on PCs and screens so that they go into low power mode when left idle.
Data centre – If you use occupy space in a 3rd party data centre then cut your power usage by virtualising servers or consolidating services. Also, ensure that you are only paying for the power you use.
Server room temperature – In the past, server rooms were kept around the 18-20 degrees mark.  This is an area of contention but you can generally run a server room at 23 degrees without issue. I would however just check that your UPS and servers will tolerate a higher temperature and that you don't invalidate your warranties.
Thin clients – Consider using thin-client technology to slash power costs on the desktop.
4. Focus on productivity
The speed of PCs – If your PCs are slow, then it may be worthwhile to do a clean-up: i.e. remove unnecessary applications, run a hard drive defrag, remove old files. You may also find that small upgrades, such as memory, may make a measurable difference. Maybe you just need to refresh them all or look at thin-client solutions.
Maintain your servers – Keep on top of your maintenance and make sure you have the right resources allocated. At the end of the day, a server outage could cost you hard cash as well as productivity loss, loss of reputation, etc.
Remote working – Enable – or improve – remote working to help your staff to work more effectively while away from the office.  You may have remote access but is it efficient? Is it easy and is time productive when working out of the office?
Internet controls – Ensure that your staff aren't using the Internet for non-work related tasks in their working hours. You can restrict it and only allow for personal use during lunch, before and after work, etc. It's important to get the balance right and not to hammer staff too hard in the current climate.
What else could you look at to save money on IT?
The above points are just a few really basic and generic examples, as there is much you can do, all dependent on your business and the systems you operate. The beauty of all of the main points stated is that the savings are easy to identify and measure. They won't take long to analyse, and you can implement most of them with little or no investment.
The list is too big to get into, but other areas could include:
Are all of your system processes efficient?
Do you have the right software tools/systems to deliver for your business?
Could tools /systems be used more effectively?
Is your IT infrastructure correct for your requirements?
Are you capturing all billable time/products through your systems?
Have you got the right people doing the right jobs on the IT systems?
Do your service and support contracts fit your requirements?
Always look for an ROI and don't be afraid to spend money to save money.