Blog
How to choose the right managed network provider
/ Managed IT Services
June 14th, 2012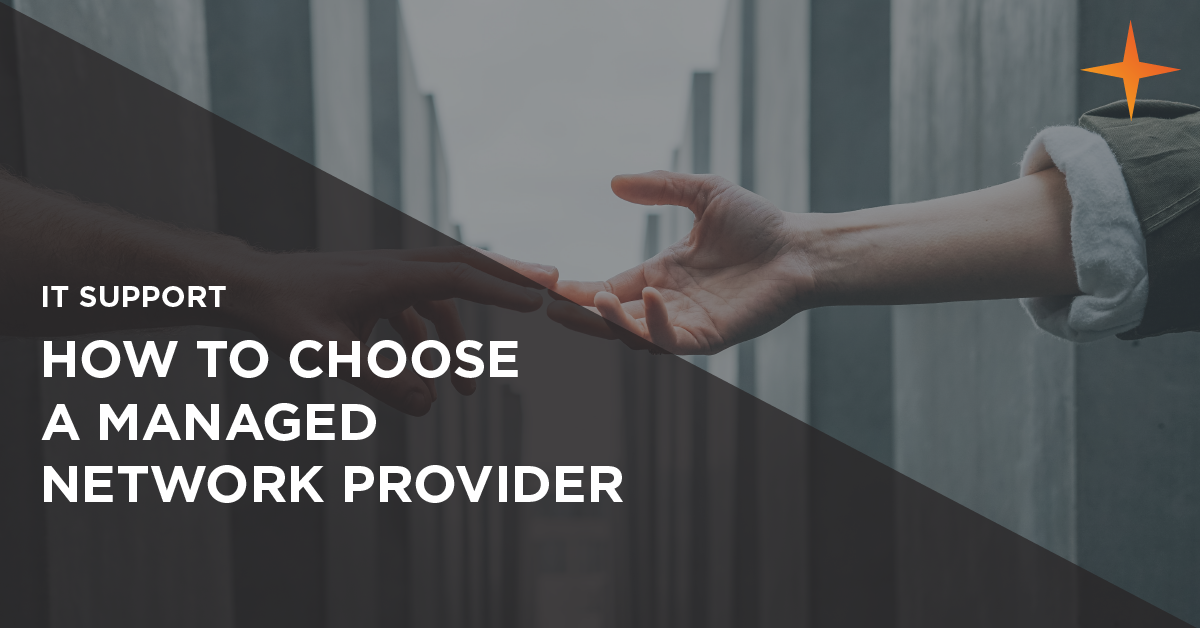 Managed networks have been around for many years, but this week was the first time I've heard someone refer to them as 'network-as-a-service'. I'm not keen on this label it's obviously just one of the plethora of IT terms that have had 'as-a-service' tagged onto the end of it. This is another clear example of how IT doesn't change as much as most believe – it's often just packaged differently.
8 things to consider with a managed network
I was asked what business leaders and IT professionals should be aware of when looking at choosing a managed network provider. Based on my experience of dealing with numerous providers and partners over the years, here are a few of the key points that I raised, beyond the usual tech ones:
1. Check out the basics
Ensure the managed network provider has robust financials and has been established for at least five years.
2. What if they disappear?
If you are using a third-party reseller or VNO (Virtual Network Operator), what happens to your service if they go into administration? Check that you are protected through relevant agreements with the end supplier, and also be aware of what happens to any onsite equipment if your contracted reseller goes under.
3. Check the Service Level Agreements (SLAs)
Do they really mean anything? A four hour SLA with no meaningful penalties or reimbursements is meaningless. You should also ensure that you have guarantees on the network latency – the speed of the connection is becoming more and more important, especially with the rise of cloud services.
4. Check the backup lines
Many managed network companies will deliver a backup service, i.e. an ADSL backup to a more expensive leased circuit. Check it's not on the same infrastructure as the main service; ensure it's diverse.
5. Check the equipment
What hardware will the provider be sending out to carry your service? Is it a mainstream vendor, such as Cisco? Or is it a vendor that you've never heard of? Make sure it's quality equipment – always pay that little extra for quality.
6. What about the Network Operations Centre (NOC)?
Does the provider have their own NOC, or is it outsourced? If it's outsourced, ask for details on that company – at the end of the day, it will be the outsourcing company running your network.
7. Who will manage the account?
Yes, the person who sold you the service was lovely, but will you ever hear from them again once you are signed up? Be sure that you know who will manage your account after you become a customer.
8. Know the escalation route
If things go wrong and you aren't getting the service you need, who do you speak to? If that person doesn't deal with it, who do you then go to? Ensure you have a clear escalation path as it can be difficult to get people to take responsibility: at the end of the day, that engineer or account manager may speak to another 200 customers that week.
Of course, you also need to make sure the technology is right. However, I would say that the above are just as important – and in some ways more so. The tech is generally straightforward, but getting the right level of service from your managed network provider usually isn't.