9 tips for successful IT outsourcing
10 April 2017
IT outsourcing is not a new business strategy, but its use has been increasing across the globe in the past few years. While some companies rely on a single service provider for all their IT requirements, others opt for multi-sourcing – the practice of using multiple vendors to manage different IT functions – or turn to a hybrid model which combines elements of IT outsourcing with an internal IT team.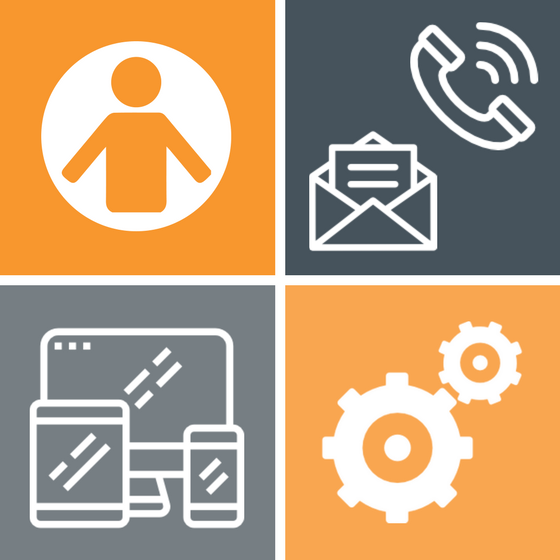 There is no one right way when it comes to IT outsourcing, you will need to take time and do the research to discover which option works best for your company and delivers the greatest value. Having an understanding of IT outsourcing and exactly what service the provider will be delivering can make or break an outsourcing arrangement.
When you are discussing your requirements with an IT outsourcing provider keep these nine tips in mind to ensure your arrangement is a success.
1. Goals
Understand exactly what your company wants to achieve by outsourcing its IT requirement. Are they looking to optimise spend, gain access to additional expertise, provide extra support for the internal team? This needs to be agreed by senior management before you even begin to meet with any IT outsourcing companies.
2. Budget
However, you shouldn't treat IT outsourcing only as a cost-cutting exercise. If you start with this as your sole focus you'll just be looking for a service provider who can give you the cheapest quote, and this doesn't always result in good – or even comprehensive – service. IT is a core business function, and as such should be treated with importance.
3. Service Model
Remember IT outsourcing is not an all or nothing proposition. Just because you already have an internal team in place does not mean you couldn't benefit from IT outsourcing. Just as it doesn't mean you have to get rid of your entire internal team. Evaluate your strengths and which IT functions it would be easier and more cost-effective to run in house, and which would be better to outsource.
4. Success
Define what success means for your company and for the service provider at the outset, and how outcomes will be met. Use metrics to track the service provider's performance and their customer service – you want your employees to be happy with the service they receive.
5. Alignment
Make sure the service provider's delivery model suits your business's operational and financial goals and is aligned to help you achieve them.
6. Customisation
Discuss exactly what your IT outsourcing service will include, and if there is any flexibility for customisation – depending on your company's requirements (e.g. additional security solutions)
7. Security
Don't forget to ask about the service provider's security policies and procedures. Make sure your company's data will be well protected with adequate access control, network security measures and physical security precautions.
8. Management
Understand that IT outsourcing is not a once and done thing; a successful outsourcing arrangement requires both parties to work in partnership together with a clear understanding of who is responsible for what.
9. Preparing for the future
Although ideally, you want to stay with your service provider for the long run, you should also be prepared for the possibility that you may need – or want – to change vendors down the road. Understand the financial penalties for early termination of your contract, difficulties with data transfer, potential downtime and what would be involved if you wanted to bring IT back in-house.
It is vitally important that you understand exactly what service your IT outsourcing provider will be delivering, and how they will be working with your company to achieve your goals. With IT becoming increasingly critical it is not a decision which should be rushed or based on a single factor, and senior management must be fully behind the chosen model. Many benefits await you with IT outsourcing, you just need to find the right partner.