Blog
/ Technical
October 21st, 2010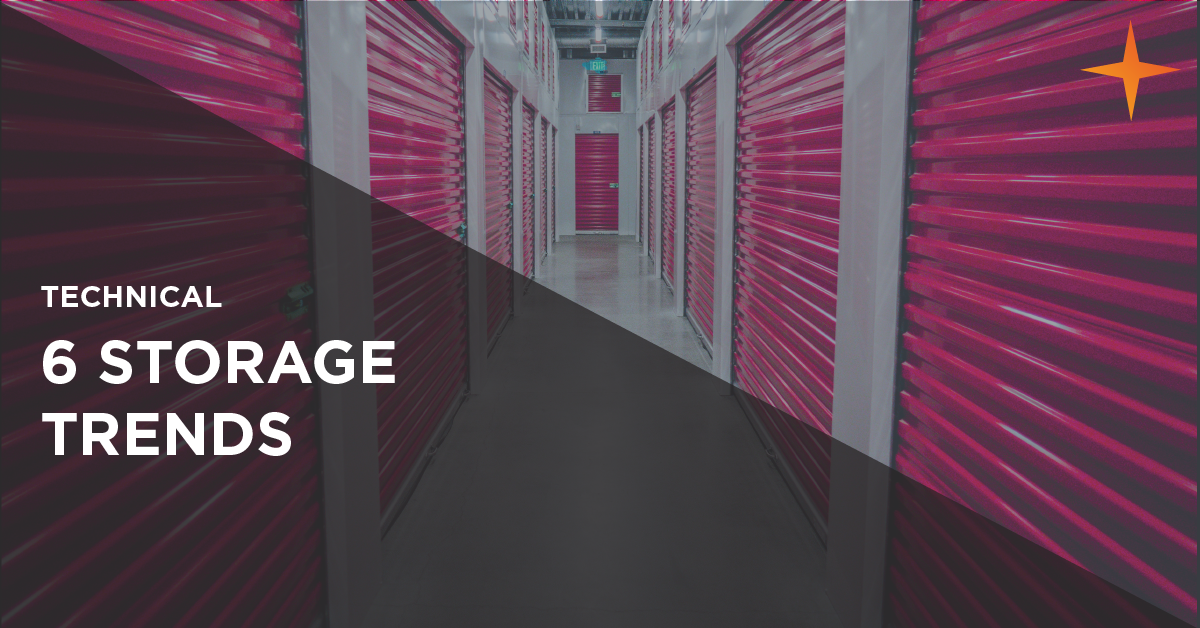 I was asked the other day to comment on current storage trends in the small and mid-market. Here's a small list but more will follow, particularly focused around virtualisation.
1. Storage Virtualisation
People don't want to be tied to a particular vendor or technology as they all have their strengths, weaknesses in particular applications. They also don't want to throw storage arrays that may be past warranty but are perfect for entry into a tiered storage infrastructure, i.e. for archive. Virtualization allows administrators to mix and match storage technologies and systems into a single, manageable platform.
2. ISCSI
Most network cards now come with TCP/ISCSI offload engines that will cater for a good number of virtual machines out of the box. This helps ISCSI storage and makes ISCSI SANS a cost-effective and simple solution to implement in all sized environments. The rise of 10GbE and SAN units with a mix of FC and ISCSI also ensures that ISCSI investments are sound.
3. 10GbE
Is now becoming essential for many organisations. Many environments went for ISCSI initially and it's a great solution. However, when you mix numerous virtual machines, backups and restores bandwidth on 1Gbps ports soon gets eaten up.
4. Cloud-based storage
Continues to grow, made attractive by the ever-increasing data storage and backup sizes and the ever-decreasing cost of reliable and sizeable bandwidth. The fact that block-level backup and replication technologies are much cheaper ensures that the cloud is also a great option for organisations who want to improve their resilience to failure and their capabilities to recover from a disaster quickly. I see private, public and hybrid cloud storage all playing their part.
5. Infrastructure as a Service (IaaS)
As many organisations have sweated their assets for the last couple of years there is a need for a hardware refresh. The fact that there may not be a lot of cash in the bank and those storage infrastructures are expensive may be a dilemma for a business. Delivering a significant part of the infrastructure from the cloud, such as virtual servers, physicals, storage and thin-client services are one option to gain access to high-end infrastructures without the capital expenditure and ongoing management headaches.
6. Solid-state disk (SSD)
Is now available through most storage vendors and brings with it numerous benefits. The speed of the technology is very attractive in terms of IOPS, the reliability of the technology is fantastic and the power savings are significant.  It is however expensive to scale up storage so the application of the disks and supporting technologies must be sensible.