10 things every business leader needs to know for successful business continuity planning
17 May 2017
Business Continuity planning is the process of creating a strategy which identifies and documents threats and risks to a company, and outlines systems and processes of prevention and recovery. It ensures that, in the event of disruption, disaster or accident, personnel and assets are protected and able to function.
The plan should include steps to be taken before, during and after an event to maintain business operations and financial viability. Business continuity planning is essential for companies of all sizes, but unfortunately many still aren't getting it right. Companies are continuing to be severely affected by IT outages which should be avoidable or easy to recover from.
There are several reasons for weaknesses in current business continuity plans, such as underestimating risk and failing to test and review plans. Although nobody likes to think about negative "what if" situations, it is critical that business leaders understand the threats and weaknesses which could halt operations.
We have put together this infographic which provides an introduction to business continuity which details 10 crucial areas business leaders must assess and understand in order to create a successful plan.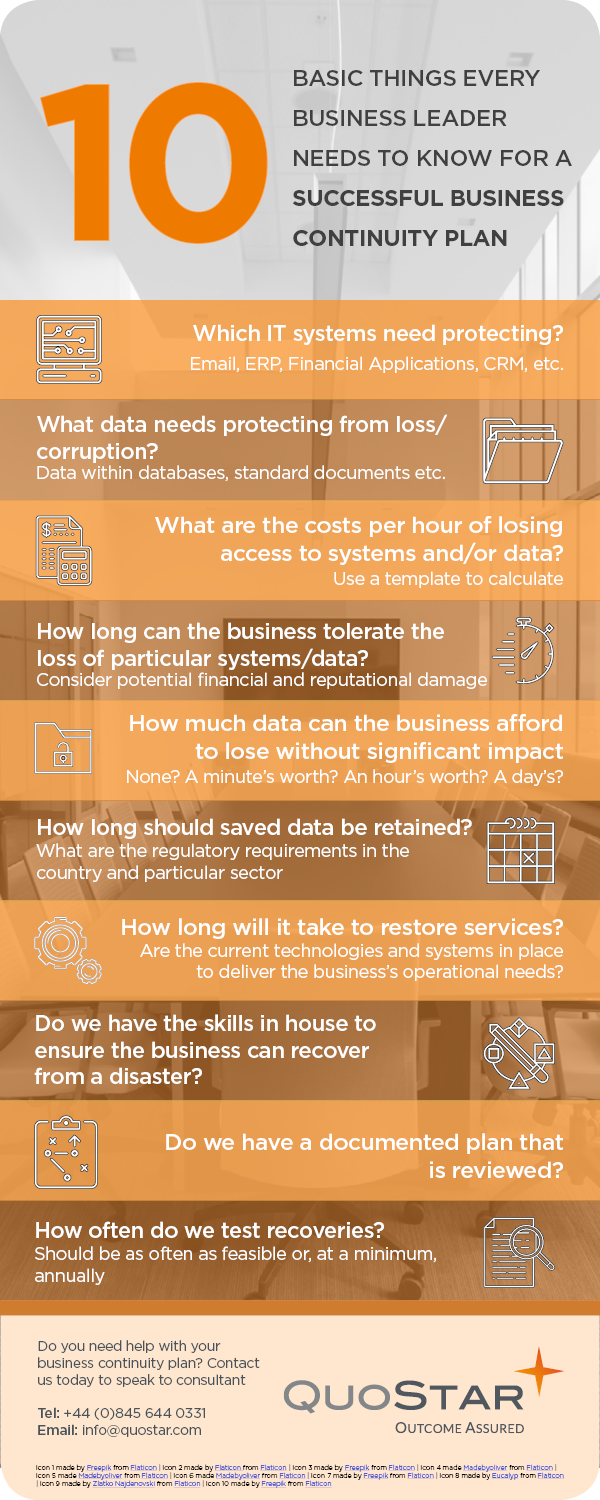 Unsure if your current Business Continuity plan delivers the level of protection your require? Register for a complimentary Business Continuity Plan today, and one of our senior consultants will assess your plan and deliver feedback and recommendations