Blog
10 quick things to consider when looking for a cloud solution
/ Technical
August 26th, 2010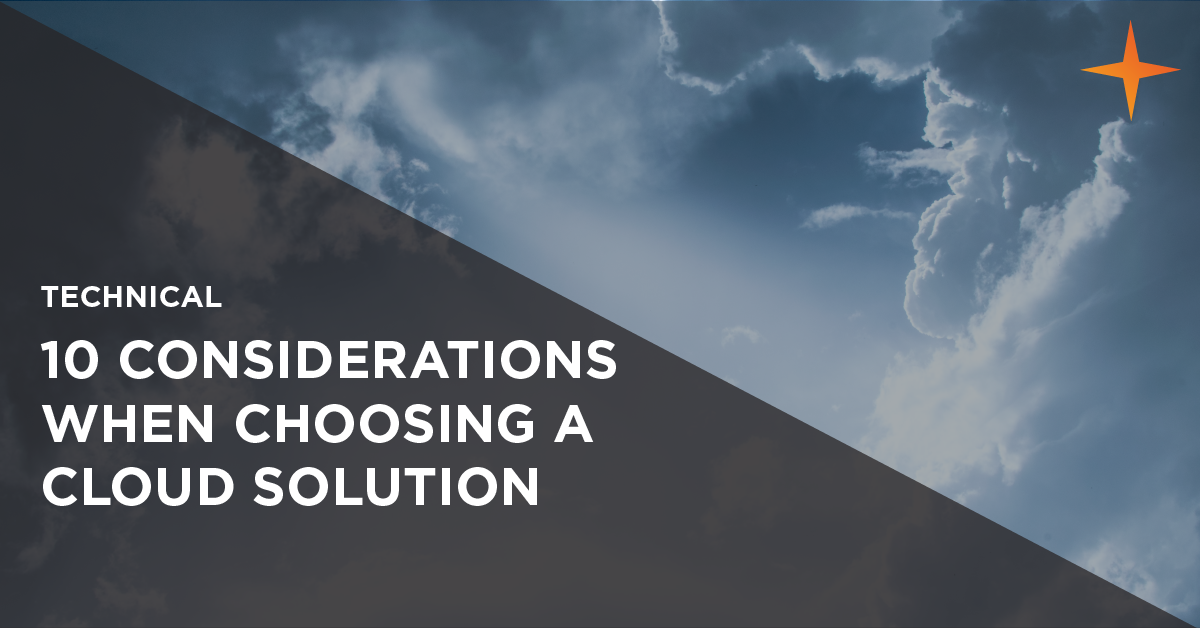 Making the leap to the cloud can be daunting but here are some things to ask a cloud provider and considerations to make that will make your future a little less uncertain.
If the solution doesn't interface with other vendors and solutions then think twice.
Know your exit from your cloud service provider before you go in.
Look for a solution that can be tailored to your exact needs – don't change your operations without good reason.
Because it's online don't feel you need to purchase online. If you want to see someone then make sure you do.
Ask what the service providers' business continuity plans are. What happens if their data centre suffers an extreme disaster? Will your business be affected?
In the future cloud services will be the norm for software – in-house software will the exception.
If buying from an international provider then make sure their support is adequate during your opening hours.
Many cloud service providers are new and potentially unstable. Make sure your provider is proven and that their infrastructure and security is solid.
Don't expect your internet connection to always work. It's not unheard of to lose connectivity for a day or two so have protection in place.
Cloud isn't always the right solution. Make sure you are clear on all of the options and consider in-house and your own private cloud.