Case study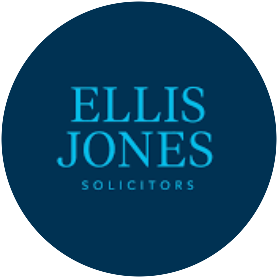 Ellis Jones Solicitors
QuoStar's IT audit enabled law firm Ellis Jones to completely refresh their ageing IT infrastructure on a cost-neutral basis, dramatically improving performance, resiliency and uptime.
/ Digital Transformation
Ellis Jones needed a complete IT infrastructure refresh to support its young and dynamic partnership in their rapid growth. IT had been somewhat of an issue, with the team feeling the pain of ageing hardware, slow and failing systems, and a swamped IT team.
QuoStar carried out an Exceptions Audit to identify areas of the IT environment where best practice was not adhered to and where cost-savings could be made without a negative impact on service. Then, working in partnership with the internal IT team, QuoStar consolidated and upgraded the aged IT estate to improve performance, resiliency and uptime, on a cost-neutral basis.
The Key Results
Funded by Savings – Cost savings identified within the law firm were significant.
A Robust Architecture – Dramatically improved uptime and resilience to failure.
Flexible – Allowing the law firm to expand and acquire with ease.
Pain-Free Migration – Allowing users to hit the ground running without delay.
Simplified Management – Giving the internal IT team greater control with a reduced resource.
Business Challenge Background
Ellis Jones has a bright, dynamic and forward-thinking Partner team that required and demanded change to enable them to capitalise on the opportunities within the legal industry. IT had been somewhat of an issue, predominately due to ageing hardware, software and congested communications. The firm was feeling the pain from system slowdowns, failing systems and a swamped IT team. The issues were greatly compounded by the fact that the firm was operating over five offices.
The Managing Partner knew the issues were significant but choosing the right route forward was a strategic challenge that they wanted to get right. IT wasn't acting as an enabler, in many ways it was a hindrance which was restraining the firm, and this needed to be solved.
The QuoStar Solution
QuoStar first engaged with Ellis Jones Solicitors by providing an Exceptions Audit for the law firm. The Audit focused on exceptions to best practice within the IT environment and business systems, focusing on areas such as security, spend, workflows, infrastructure, productivity and efficiency.
A report was then delivered to the firm's board and IT team with clear recommendations on any exceptions to best practice identified. It also included analysis on several key areas where costs could be reduced across the business without affecting the quality of service.
Following the audit, QuoStar worked with the firm's IT team to consolidate the aged server estate into a sensible, robust and high-performance virtualised IT platform. The entire environment was also upgraded, including the Microsoft Office suite, LAN, WAN and WLAN, servers, storage and desktop devices.
The entire infrastructure upgrade was virtually cash-neutral – funded by savings and improvements identified through the Exceptions Audit.
Feedback from Ellis Jones Solicitors
"We understood that we needed to invest across the IT estate, but past migrations and upgrades meant that we were going to be cautious. We knew that the decision was not simply based around swapping hardware, it was the base for the wider IT strategy. I will say that the trust we put into the QuoStar team was well-judged and they delivered. It's been good to find a partner we can work with on a longer-term basis with mutual trust and respect."
Nigel Smith, Managing Partner of Ellis Jones Solicitors

About Ellis Jones
Ellis Jones is a mid-sized law firm with seven offices spread across Dorset, Hampshire and London. They are especially well-known for high-value matrimonial cases, international child abduction, commercial property – particularly acting for residential and commercial property developers, banking litigation, corporate, general dispute resolution and wills and probate and trust disputes.
Let's discuss your IT challenge.
Enquire or call 01202 055400