Case study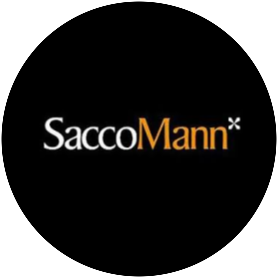 Sacco Mann on Cloud Computing
QuoStar migrated the Manchester-headquartered recruitment firm to a hosted desktop solution, enabling them to connect their offices more effectively and for employees to work more efficiently.
/ IT Consultancy
Recruitment company Sacco Mann contacted QuoStar as they were looking for a way to link their Leeds and Manchester offices more effectively. They had ambitious growth plans, but their current set up was often slow and unreliable, causing unwanted delays for employees when accessing important systems and data.
QuoStar recommended the company move to a cloud-based model, which would provide faster, more reliable access to all the company's information from its regional offices and for remote workers. QuoStar took responsibility for the migration from on-premise to cloud, ensuring that all existing software and systems worked within the new platform.
The Key Results and Deliverables
Easy Migration – Experienced consultants and mature processes ensured a pain-free migration.
Enhanced Collaboration – All offices operate from the same IT environment.
Flexible Working – Staff can work effectively from wherever they are.
Advanced Service – QuoStar provided with Sacco Mann with strategic services, not just IT support.
Always On – A 10-year-old, 4th generation cloud platform delivers the required performance.
Robust Security – An ISO 27001 accredited firm and data centre ensures client data is protected.
Business Challenge Background
Sacco Mann contacted QuoStar in order to find a way to link its offices more effectively. The recruitment company's main server was based in its Leeds office, meaning that employees in the Manchester office accessed data via a Virtual Private Network (VPN). The connection to the company's main server was often slow and unreliable, which caused unwanted delays when accessing important data and systems.
John Sacco, Director at Sacco Mann said "We knew that something needed to be done to improve the IT links between our offices, but at the same time we didn't simply want to throw money at the problem by buying loads of new IT equipment for the Manchester office, as we had already purchased a lot of this same equipment for the Leeds office. We asked QuoStar whether there was a better way to tackle the problem and they came up with a compelling business case for cloud computing, as this model would give both our offices a secure and reliable connection to all of our data, software and systems from any location."
The QuoStar Solution
After evaluating the company and considering their requirements and priorities, QuoStar recommended a move to cloud-based model – specifically hosted desktop. This would enable Sacco Mann employees to securely and efficiently access the company's core applications and data via the internet whenever they needed to and offered greater flexibility for remote workers.
The migration to a hosted desktop solution when smoothly for Sacco Mann, largely because QuoStar was able to ensure that the company's existing software would function in the new cloud platform. For example, QuoStar modified Sacco Mann's database software before migrating it to the cloud so it could continue to work as usual.
As a recruitment company, Sacco Mann held a lot of personal data, so security was a top priority and one of the reasons they chose to work with QuoStar. As an ISO 27001 certified company, QuoStar could guarantee that all of Sacco Mann's data and services were always carefully controlled.
Overall, by moving to a cloud computing model, Sacco Mann has benefitted from increased reliability, network speed and performance. The equipment at QuoStar's dedicated data centres is far more powerful that the system Sacco Mann had been using in-house. In addition, QuoStar also continually monitors network performance in order to deliver maximum uptime and prevent any disruption to service.
The move is already helping to support their ambitious growth plans. With data and systems now stored in the cloud, the Sacco Mann can quickly and easily add new users at any time whether they are working in the office, from home or accessing the network from an iPad or other mobile devices.
Feedback from Sacco Mann
"One of the best things about QuoStar was their ability to take a consultancy approach to this entire project.  In other words, QuoStar has provided us with much more than just a 'Desktop as a Service system' – they have provided us with the expertise, support and tools that we need to offer the best possible service for our candidates, clients, and employees.
QuoStar really took the time to really understand our business, and to hold regular meetings with us in order to make sure that everything was working exactly as it should," he adds. "As a result, QuoStar was much more than just a vendor or a supplier; they were a strategic partner that we could trust and lean on throughout the earliest planning stages, the implementation, and beyond. For all of these reasons, we expect QuoStar to be a valued partner for many years to come."
John Sacco, Director of Sacco Mann

About Sacco Mann
Sacco Mann are specialist Legal and IP recruitment consultancy with an outstanding reputation for providing high-quality, tailored solutions to their clients. Established in 1997, they have long-standing relationships in place that enable them to provide an unparalleled level of service to clients and candidates.
Let's discuss your IT challenge.
Enquire or call 01202 055400