Case study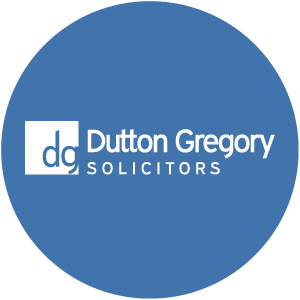 Dutton Gregory
QuoStar's co-sourced IT support option is selected by 200+ person law firm, Dutton Gregory, to bolster the technical expertise and capacity of their internal IT team.
/ Managed IT Services
Dutton Gregory, one of the South's leading commercial law firms, has partnered with managed services provider, QuoStar, for long-term IT support and digital transformation.
In a proactive step to strengthen the technical expertise and capacity of their internal IT team, Dutton Gregory has engaged QuoStar for ongoing co-sourced IT support. Under this new agreement, QuoStar manages the security, availability, and performance of the firm's IT systems, delivering 2nd and 3rd line support across the firm's five sites. QuoStar also takes responsibility for the day-to-day management of the firm's Microsoft Azure cloud platforms.
In addition, Dutton Gregory benefits from a bespoke Transformational Roadmap under QuoStar's Transformation Framework. Working in partnership with IT Director Carol Nelthorpe-Cowne, QuoStar uses its bespoke process to identify opportunities for gain while also evaluating and mitigating risk. Together, they will ensure IT meets best practice standards and that all investments in the environment deliver a measurable business return, ultimately driving the firm forwards.
Due to QuoStar's results-focused approach, Dutton Gregory has also asked for their assistance with several transformation projects, to enhance operations and client service delivery. This includes the rollout of a hosted telephony system to enhance communications, support collaboration, and enable employees to work more flexibly, including the capability for Microsoft Teams integration.
Robert Rutherford, CEO at QuoStar, comments:
"We're delighted to be working with Dutton Gregory and provide the firm with targeted IT support when and where it's most needed. Co-sourcing means we're able to work directly with the firm's IT team to get closer to the issues and opportunities they face. This way, we can truly partner with them and thus continually improve their services in the long term. These challenging times have placed extra pressure on law firms' IT systems, which makes building-in resilience and agility key. We're delighted to be supporting Dutton Gregory's journey."
Carol Nelthorpe-Cowne, IT Director at Dutton Gregory, comments:
"Dutton Gregory has a specific growth strategy and we recognise that technology will play a major part in that growth. Our goal is to give our clients the best experience we can and to give our staff all the right tools to maintain the first-class service that they already provide, and into the future. We took our time to choose the right IT company to partner with, and we believe that QuoStar's values and culture align with our own. We are very excited to be working with QuoStar and hope to enjoy a long and successful relationship with the company."
About QuoStar
QuoStar is a full-service IT provider which delivers specialist IT support, consultancy and security services to mid-market and growth businesses. Founded in 2005, QuoStar helps law firms become more effective, productive and secure using proven processes and appropriate technologies. QuoStar provides its expertise in the legal, recruitment, financial, professional services, and manufacturing sectors.
About Dutton Gregory
Dutton Gregory has developed an enviable reputation as one of the south's leading commercially orientated law firms. Delivering first-class advice and ensuring a successful outcome are our primary goals. Combining the highest standards in legal services with an energetic, friendly and client-focused approach to problem-solving the firm work for the benefit of both private and commercial clients. They were one of the first law firms to publish a quality guarantee to its clients and we work to the most exacting standards of professional skill, commercial awareness, client care and value for money.
Let's discuss your IT challenge.
Enquire or call 01202 055400